In this article we'll cover What Telegram is, Why you might choose to delete your Account, and a Step-by-Step Guide on how to Delete Your Telegram Account.
What is Telegram?
Telegram is a messaging app with a focus on speed and security. It's superfast, simple and free. Telegram seamlessly syncs across all your devices and can be used on desktops, tablets and phones alike. You can send an unlimited amount of messages, photos, videos and files of any type (doc, zip, mp3, etc). Telegram groups have up to 200 people and you can broadcast messages to unlimited audiences. Read on for instructions on How to Delete Your Telegram Account.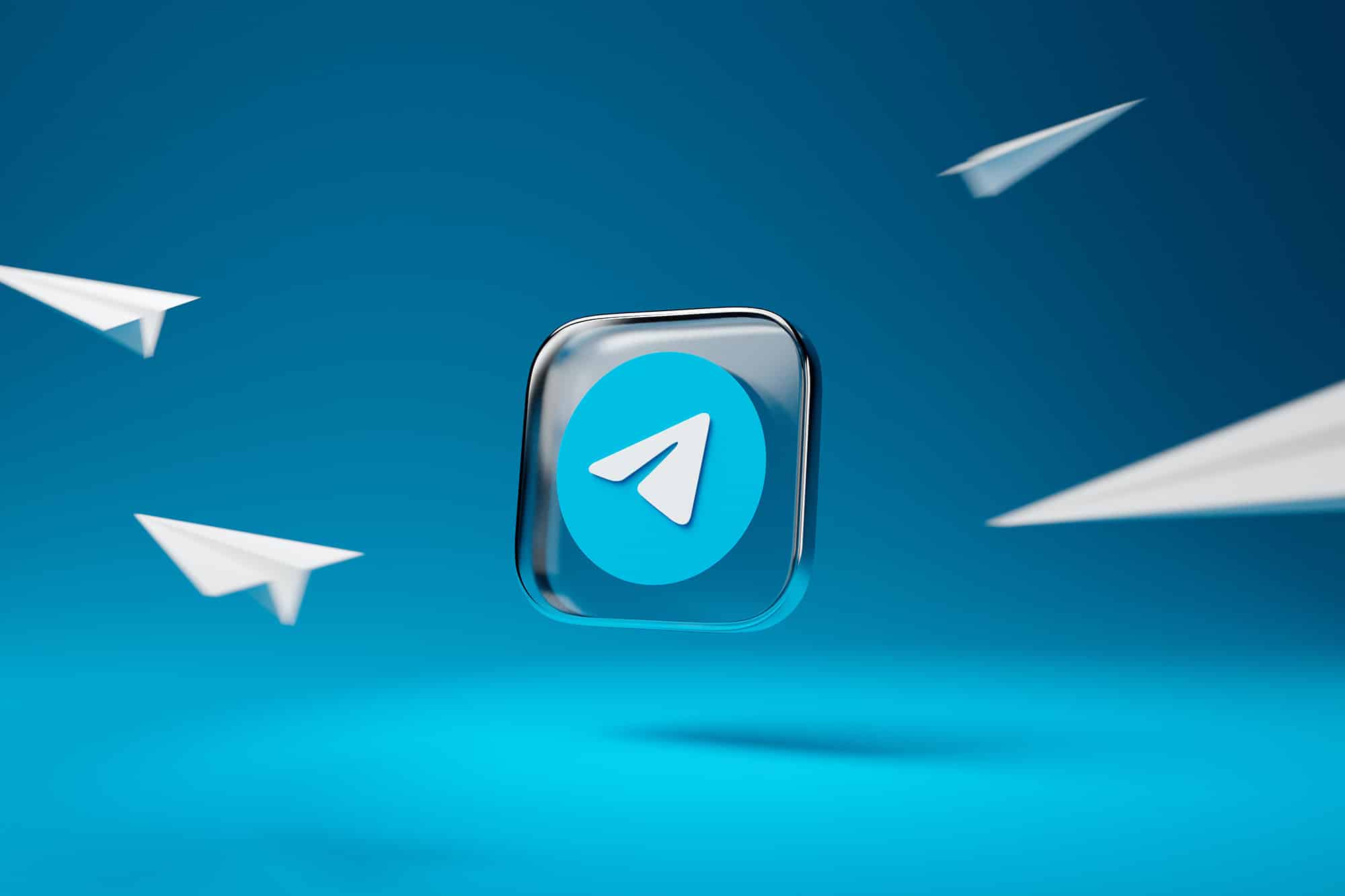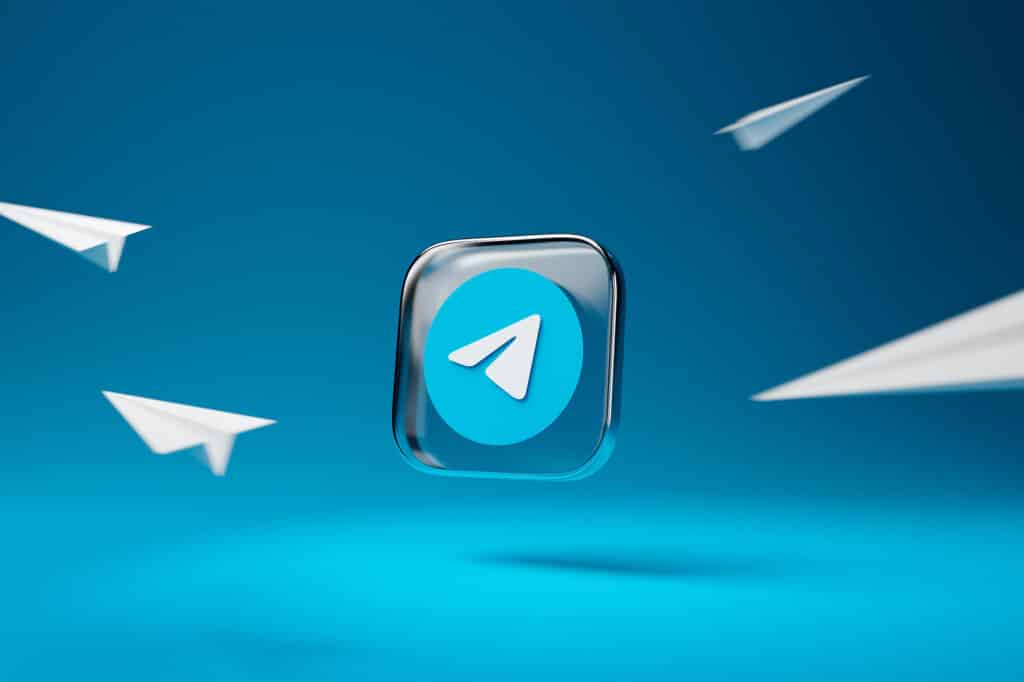 There are many reasons you may choose to delete your Telegram account for privacy. Perhaps you no longer want to use the app, or you're concerned about the amount of personal information it has on you. Whatever the reason, deleting your Telegram account is a relatively simple process. Follow the Steps on this page to delete Telegram
Bonus tip: Apps that expose your personal information online put you at risk for cybercrime and identity theft. There are websites out there that collect and sell your information. To help you identify these websites, Optery offers you a free scan for your exposed private information. We cover more than 200 sites and other websites where you find your information exposed. You can sign up for a free Exposure Scan FREE-TIER. Or you can go to our PAID TIER subscription and let our Opt out Agents handle the removal process for you.
Business Owners: Optery recently launched Optery for Business. For business owners who want to cover the removal of their employees personal information from the internet. Optery for Business uses advanced technology to locate information that benefits both business owners – to reduce risk of online phishing and hacking of sensitive information, and employees – for personal safety from identity theft that might be used to put the business at risk. Sign up now!
How do I Delete my Telegram Account?
Deleting your Telegram account can be tricky as this process requires you to use a web browser unlike other messaging apps that can be done through your mobile devices. If you're wondering how to do this, continue reading below for the detailed step-by-step process.
There are two ways to delete your Telegram account by; (1) Self-destruction – you can set a timer that automatically deletes your account as long as you will not log in during the time period. And (2) Manual deletion – if you decided to immediately delete your account then choose this option by going to their deactivation webpage.
Delete Telegram Account by Self-destruction:
1) Open your Telegram app. Go to the 'Settings'.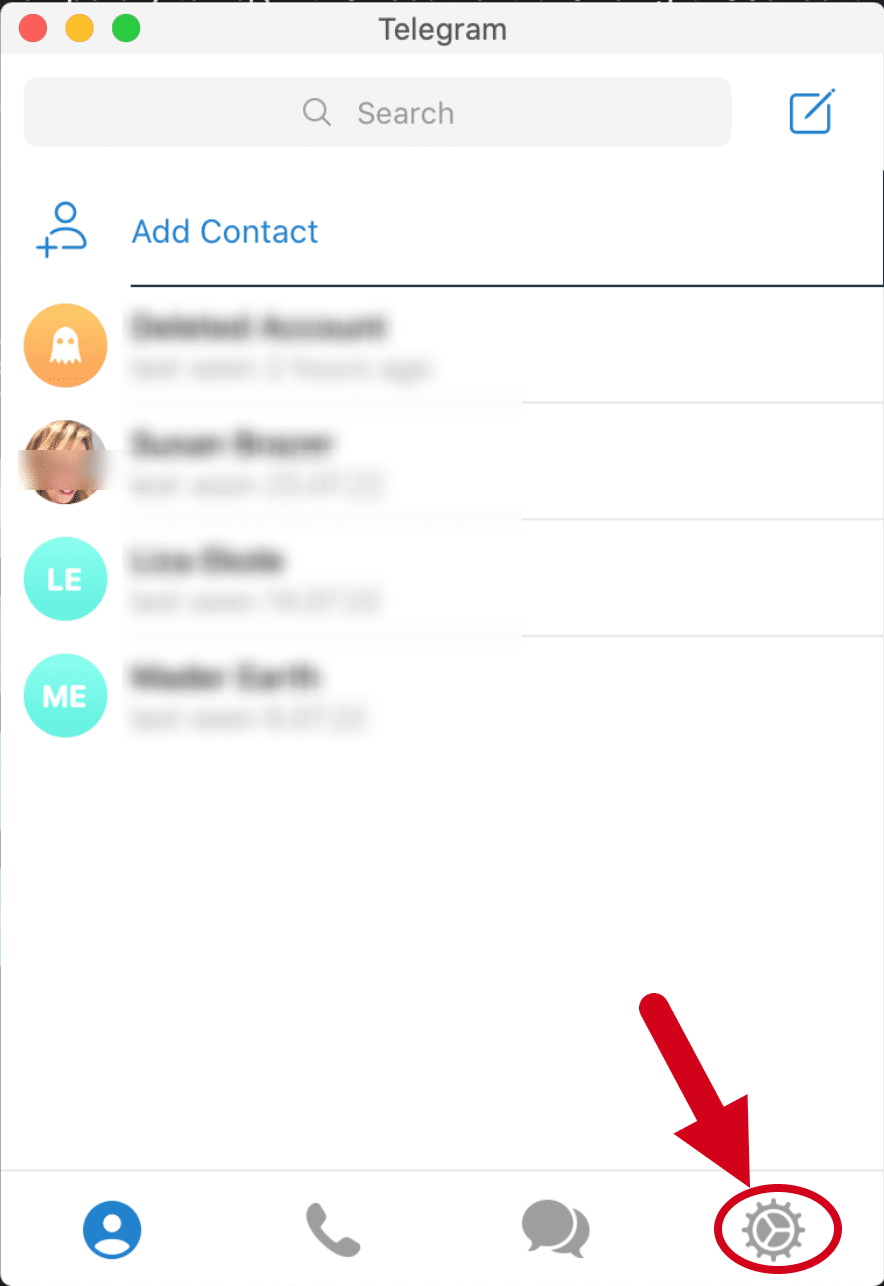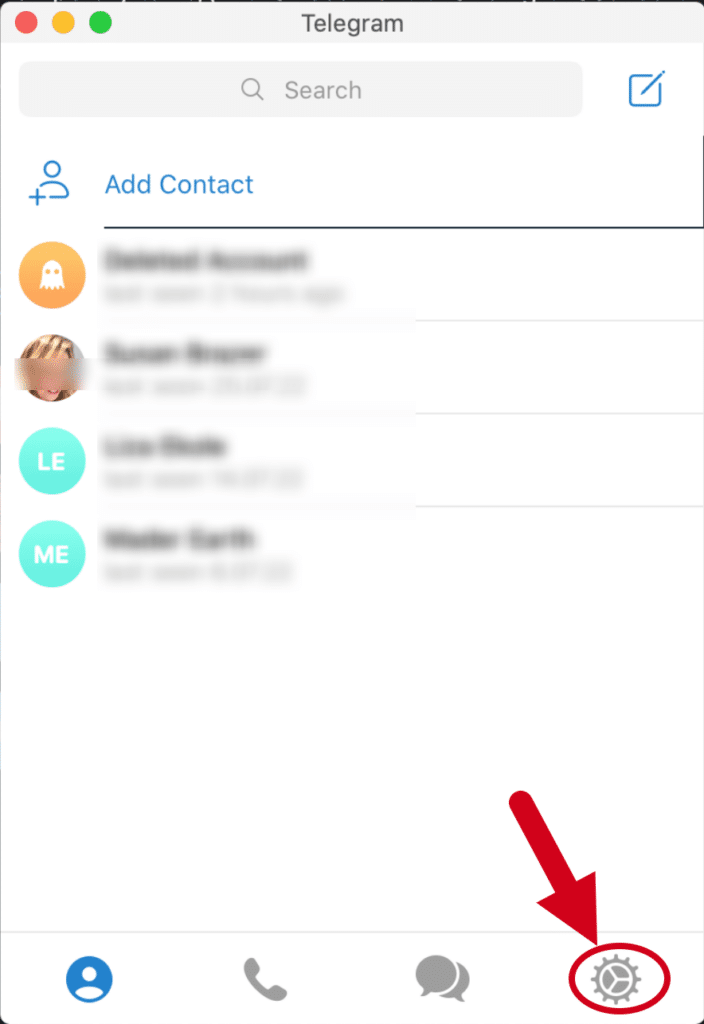 2) Select 'Privacy and Security'.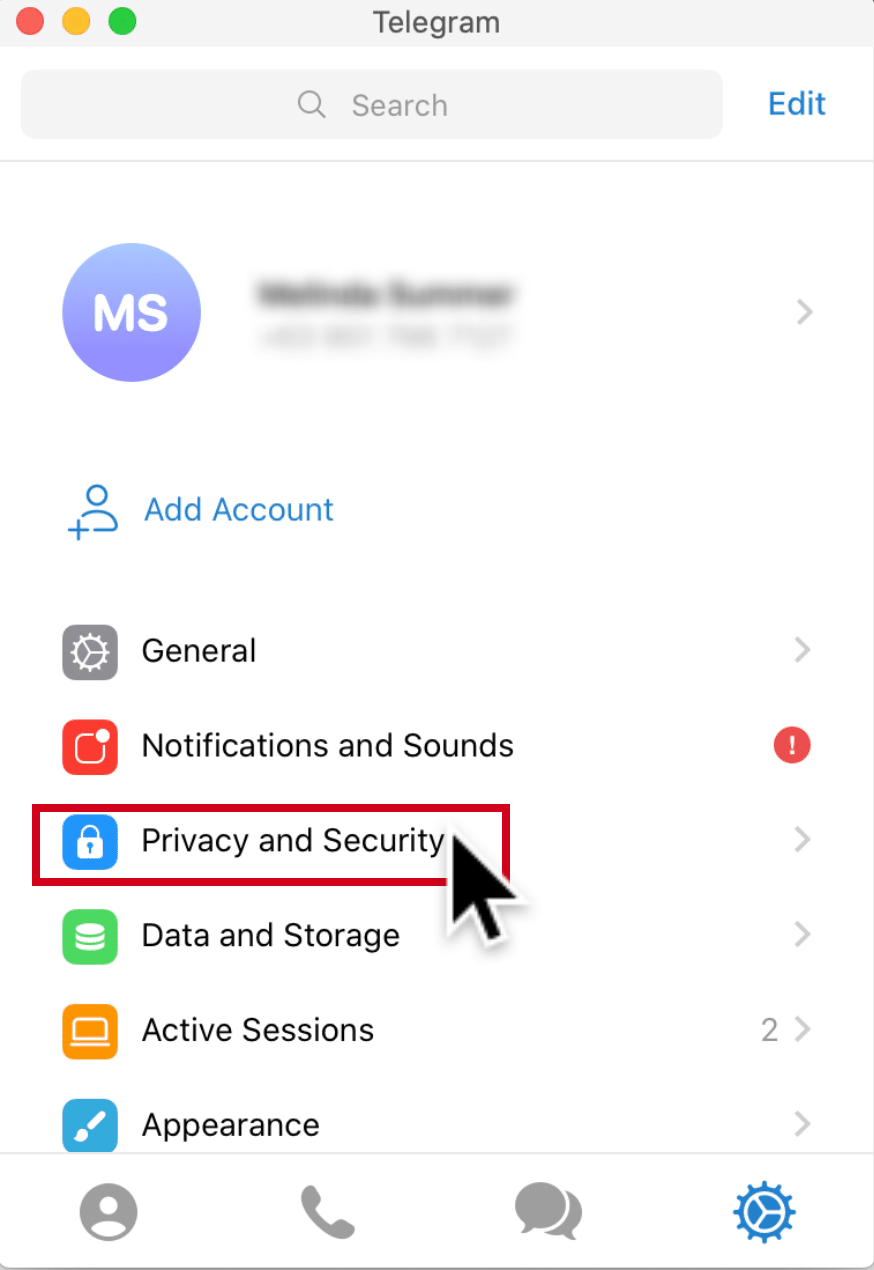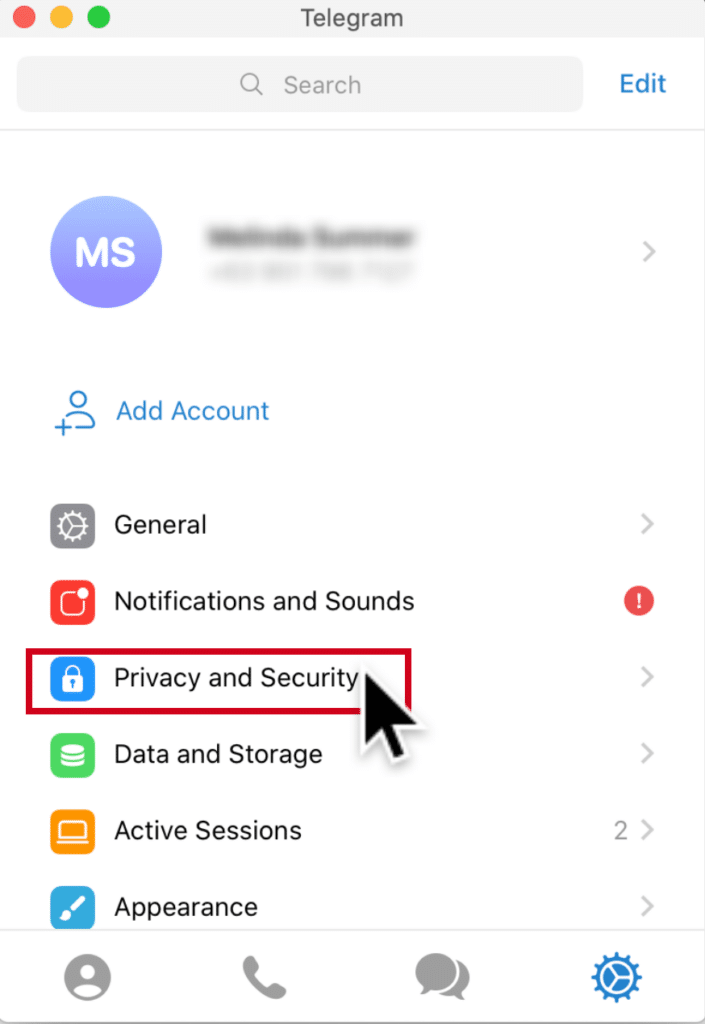 3) Scroll down and find 'DELETE MY ACCOUNT'. Click the 'If Away For' to set the timer.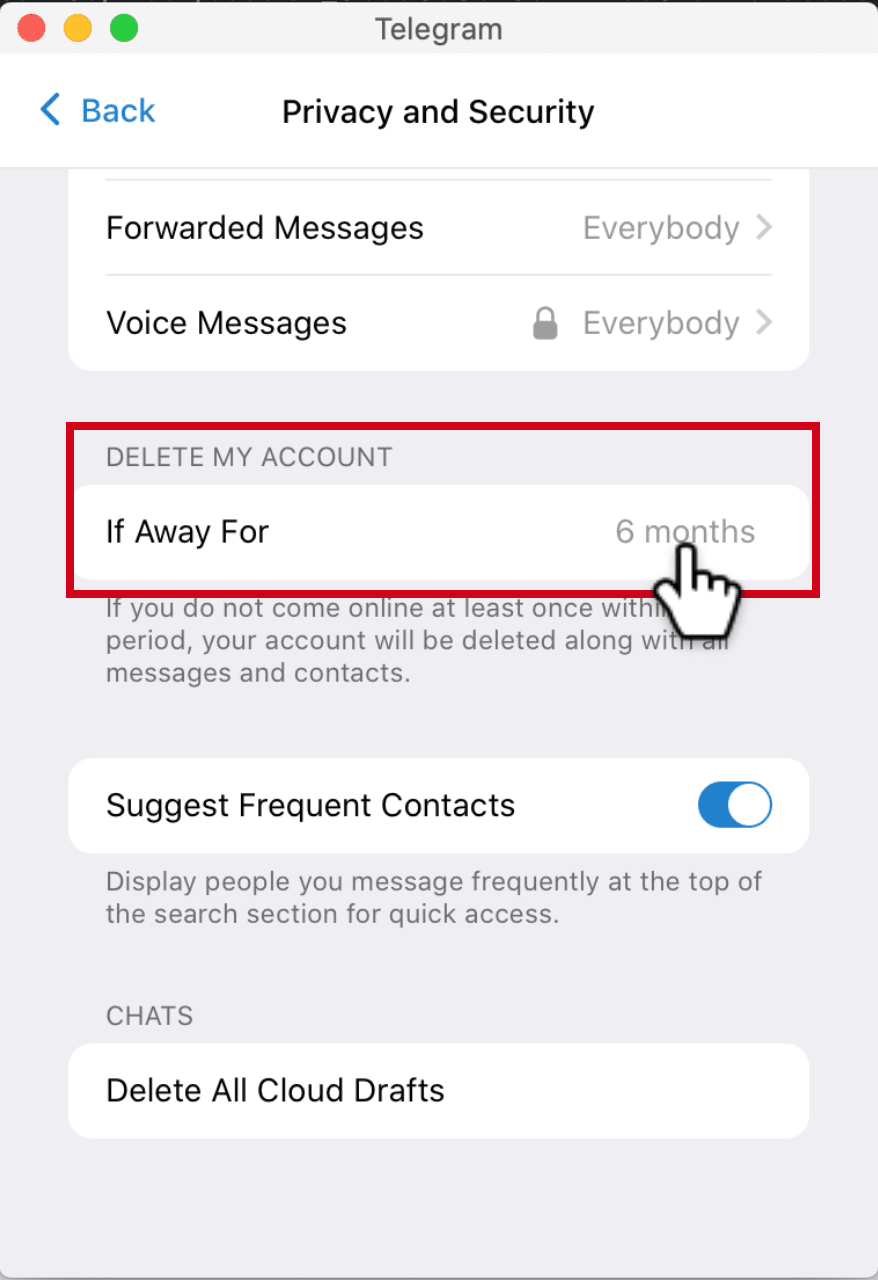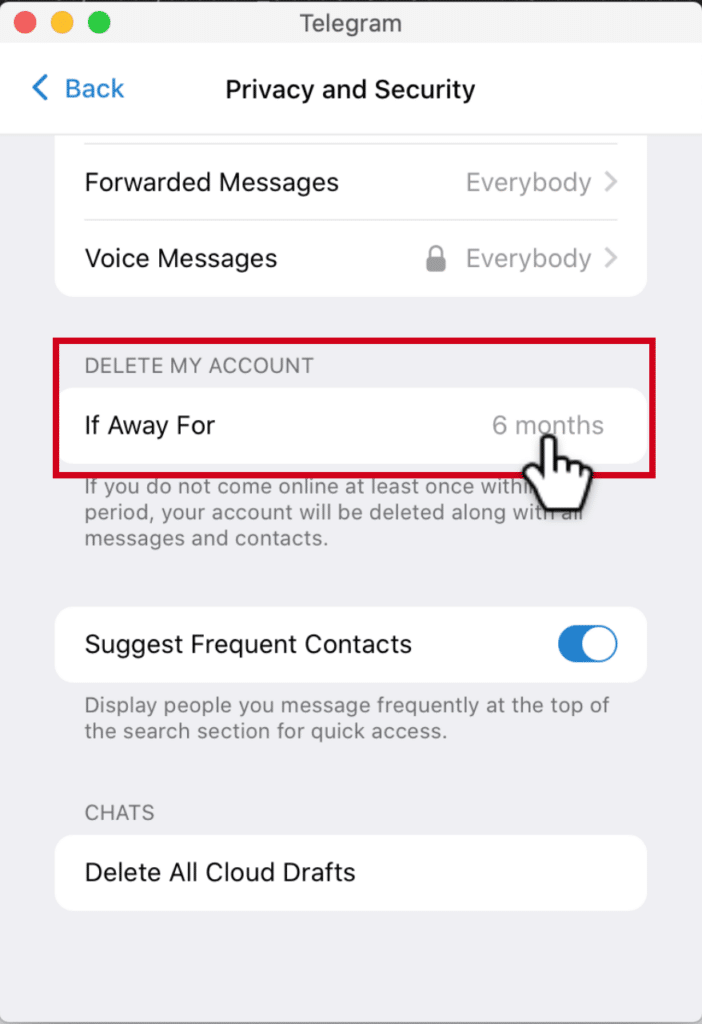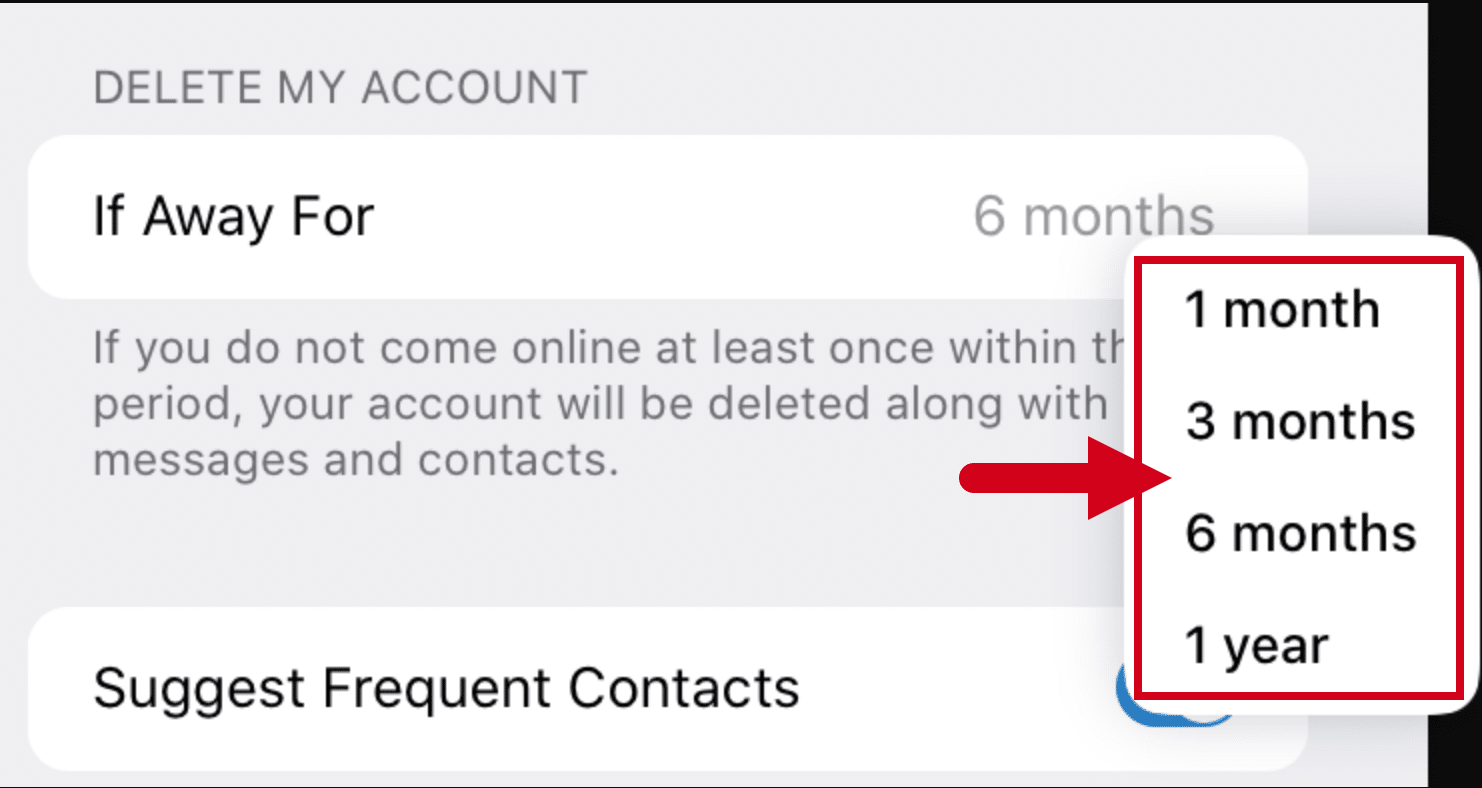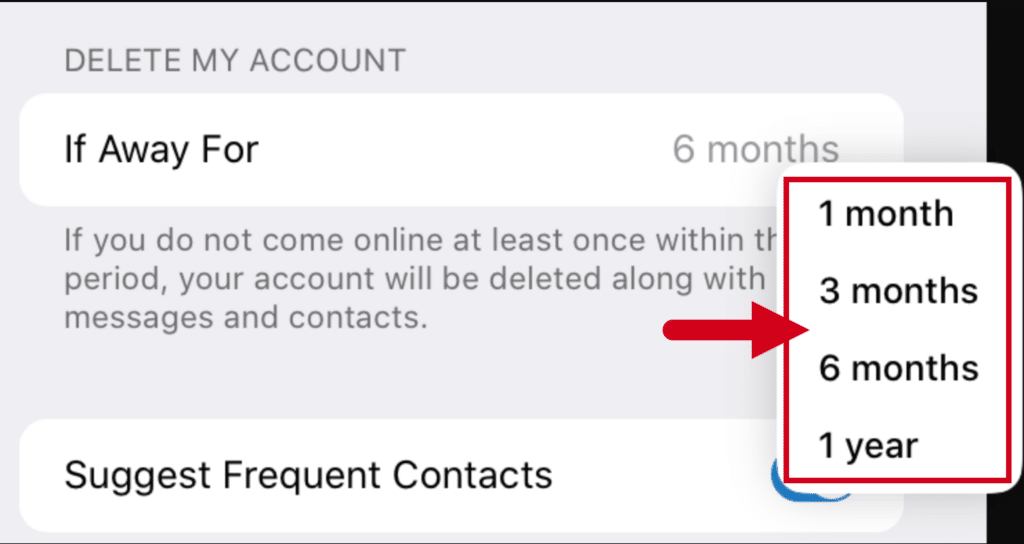 All your messages will be deleted after the timer reaches its set limit. Note that this is only effective if you do not log in, even once, to your account on any devices.
Delete Telegram Account Manually:
1) Go to https://my.telegram.org/auth?to=delete. Provide the phone number that you use for your Telegram account and click 'Next'.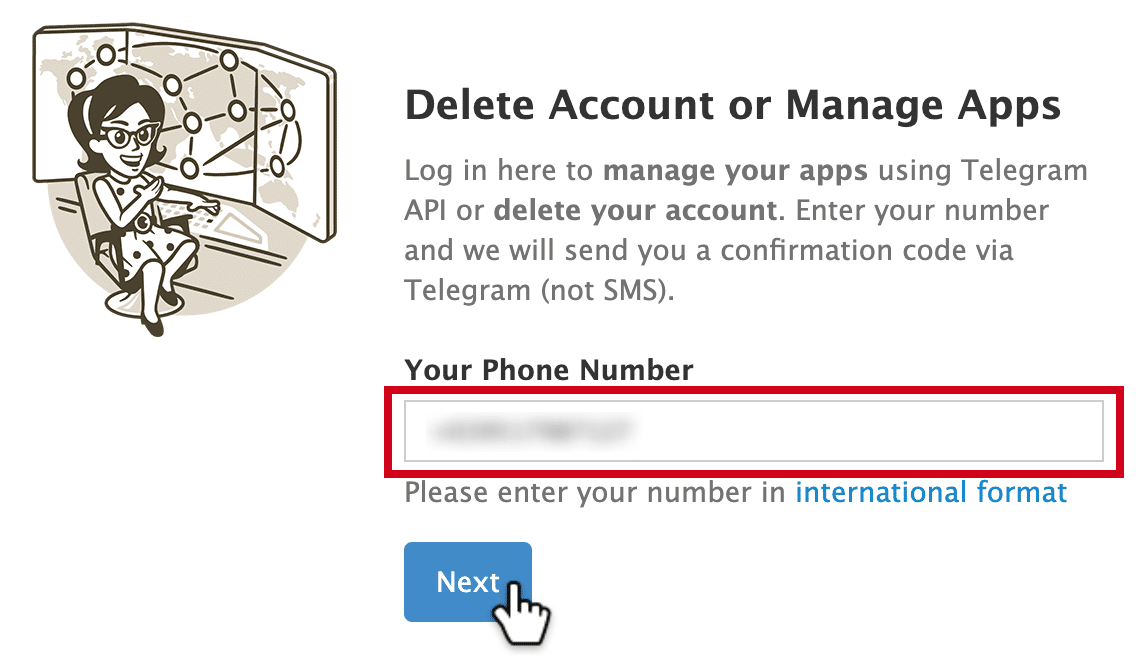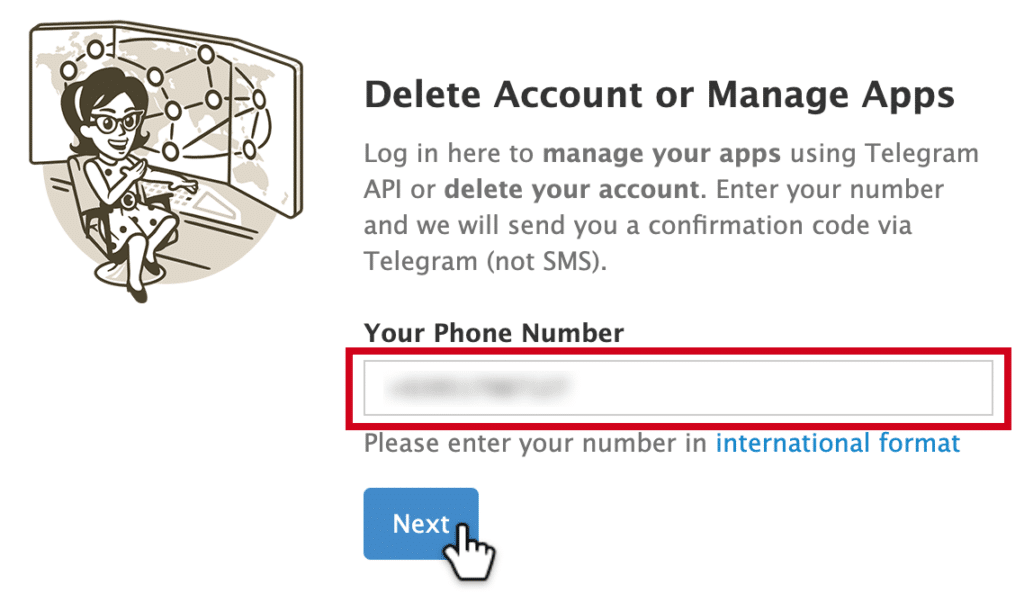 2) You will receive a confirmation code on your Telegram messenger. Copy it and paste on the box provided and click 'Sign In'.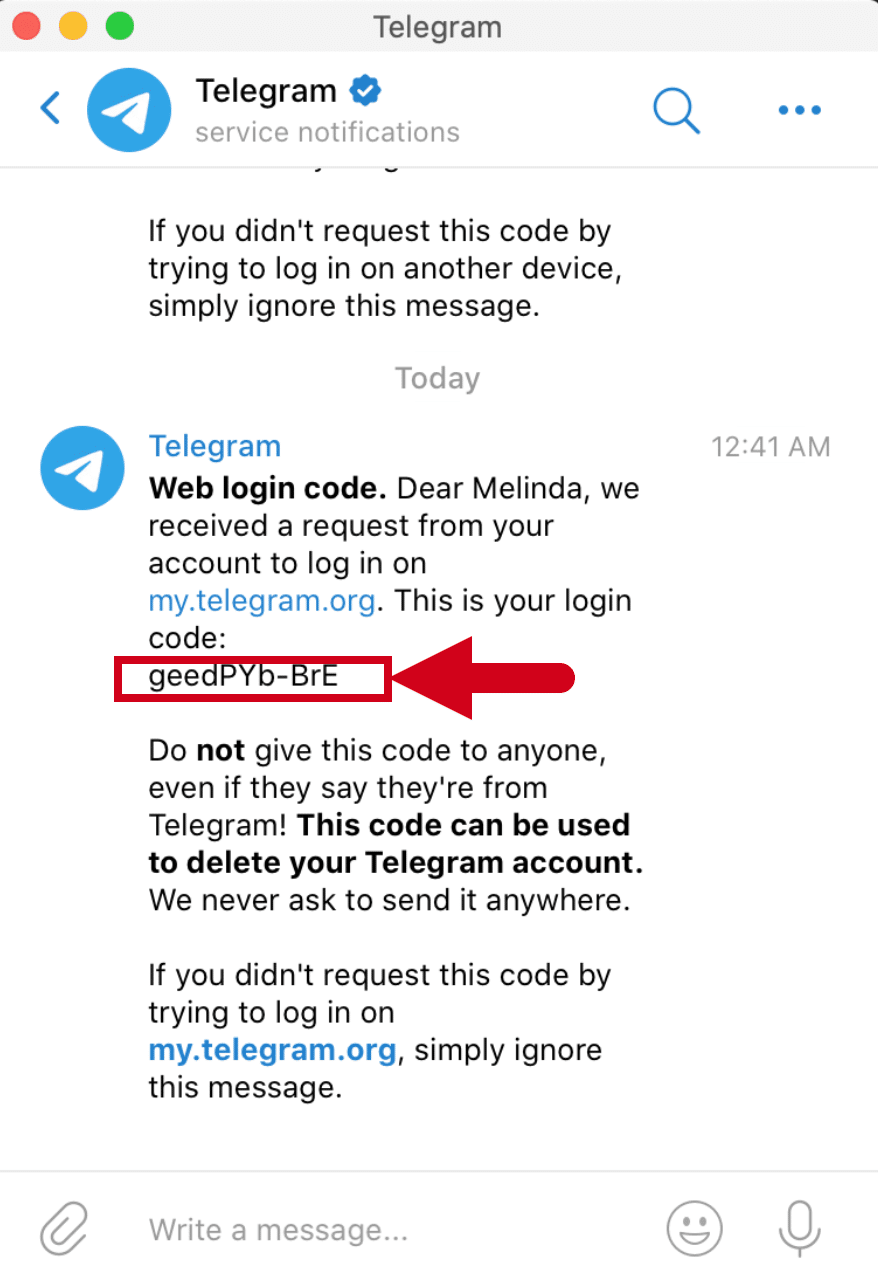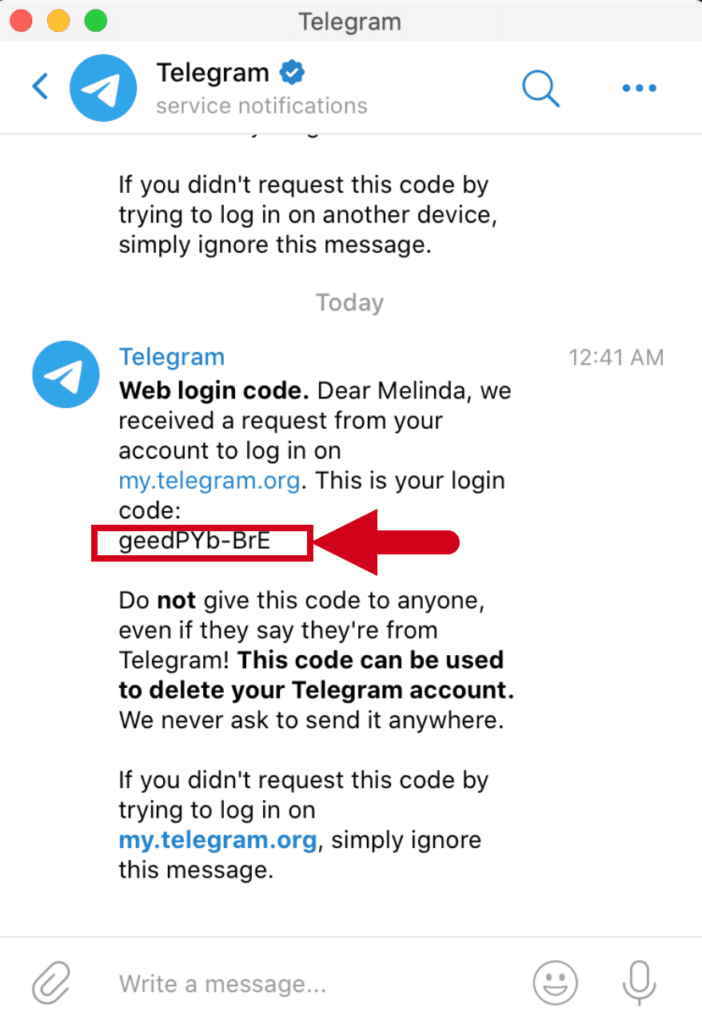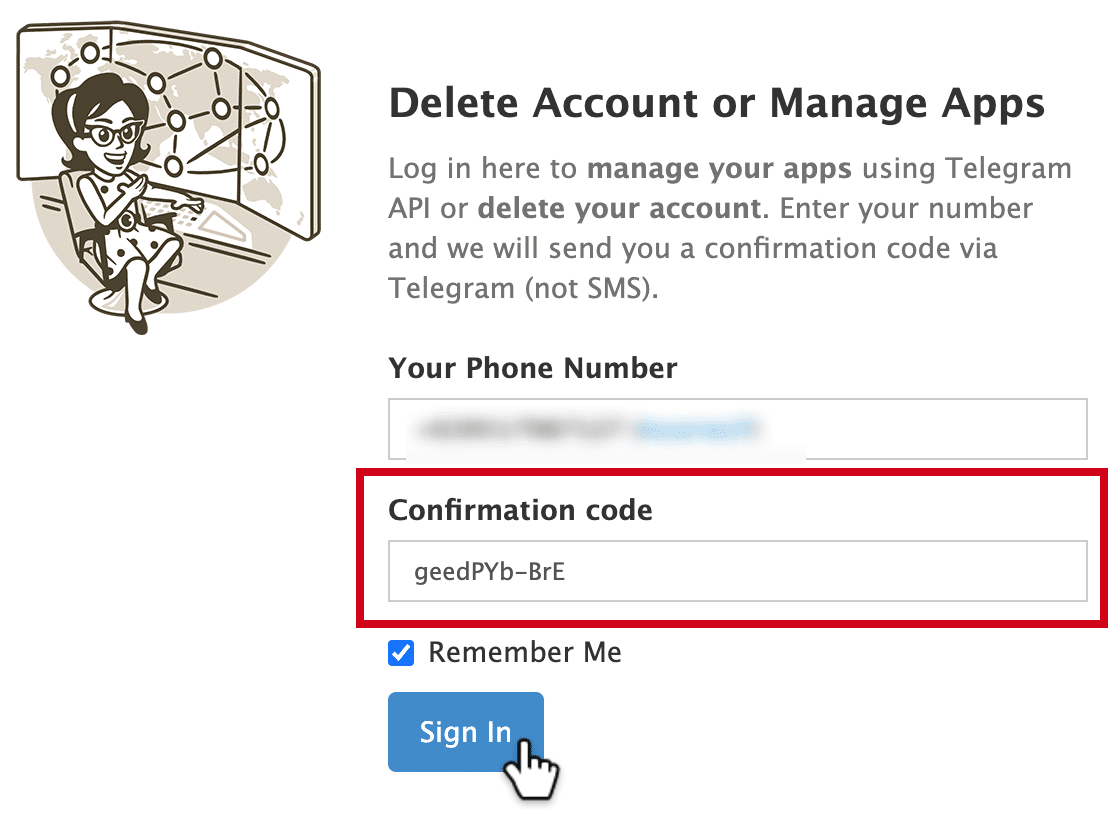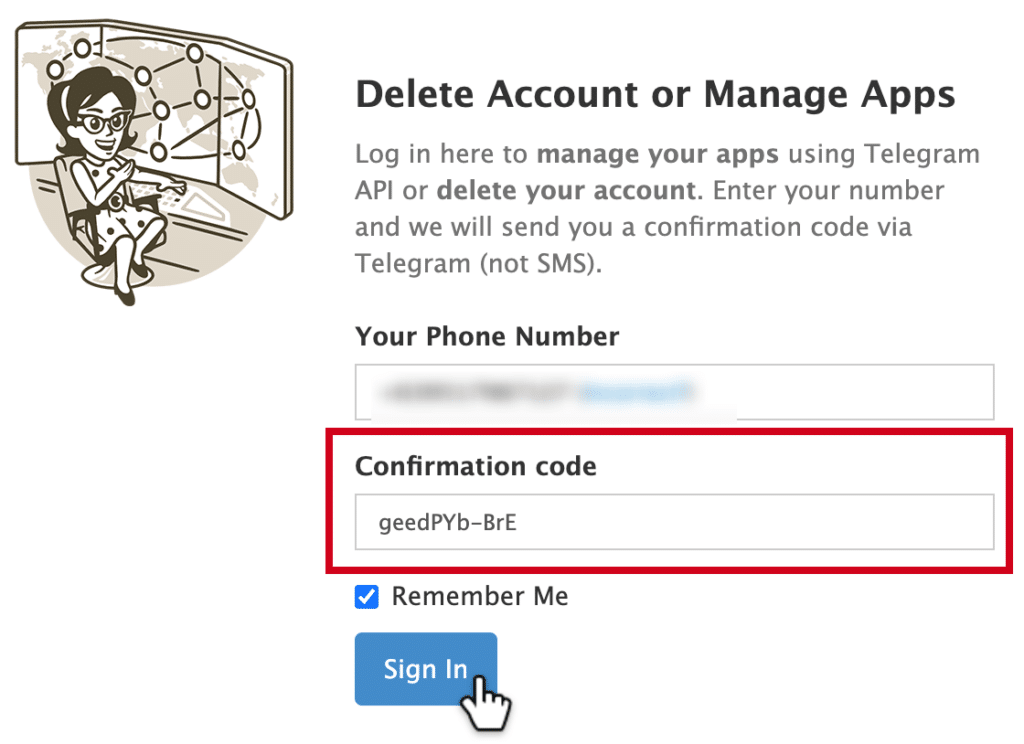 3) Enter a reason for deleting your account. Click 'Delete My Account'.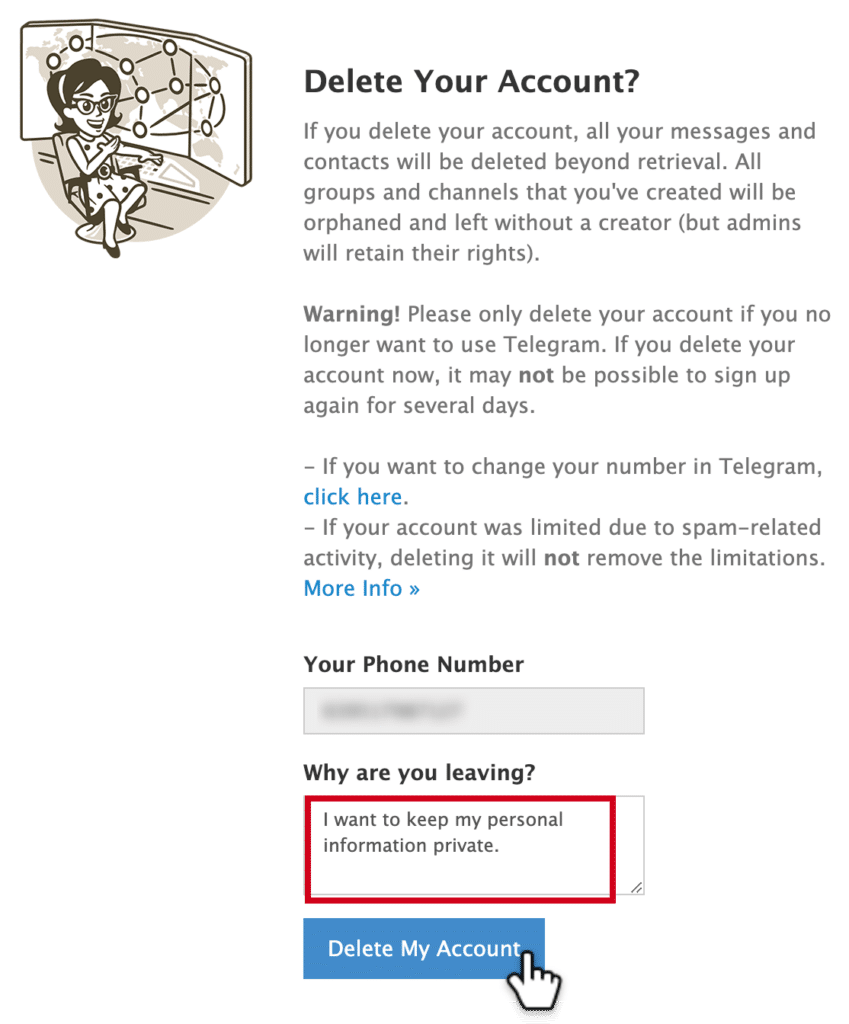 4) Confirm the deletion by clicking 'Yes, delete my account'.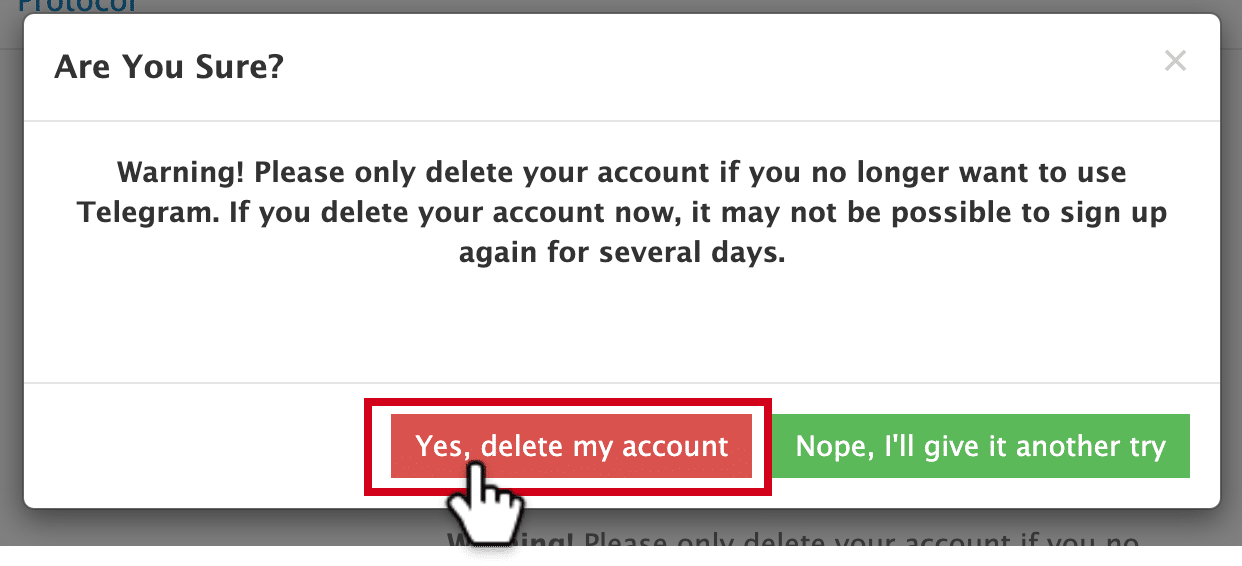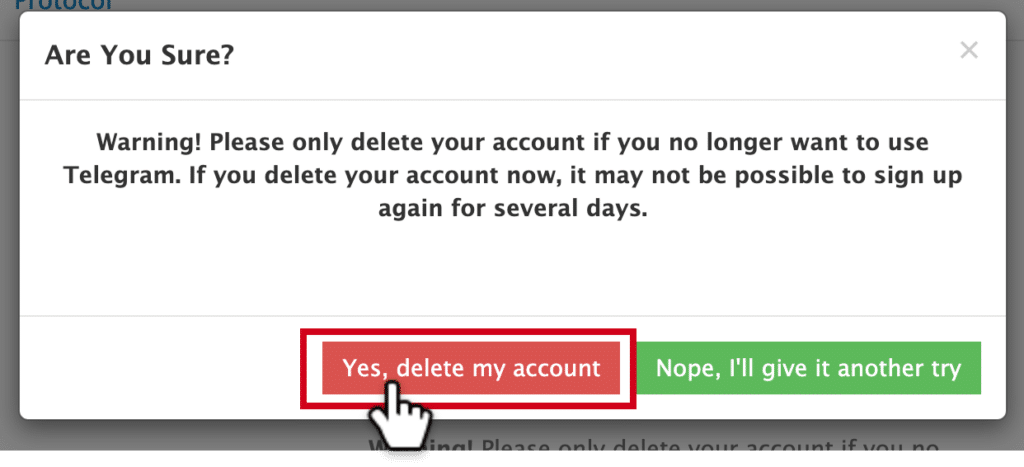 5) An on screen notification will appear to confirm successful deletion.