In this article we'll cover What LinnkedIn is, Why you might choose to delete your Account, and a Step-by-Step Guide on how to Delete Your LinkedIn Account.
What is LinkedIn?
LinkedIn is an online and social media platform that serves as a network for professionals.
Suggested: Users of LinkedIn can sign up for a free or paid account and create a professional profile. Many users upload their CV and professional skills for recruitment and networking. LinkedIn is a great place to search for, apply and post job openings. Easily accessible professional skills and experience allow for streamlined recruitment.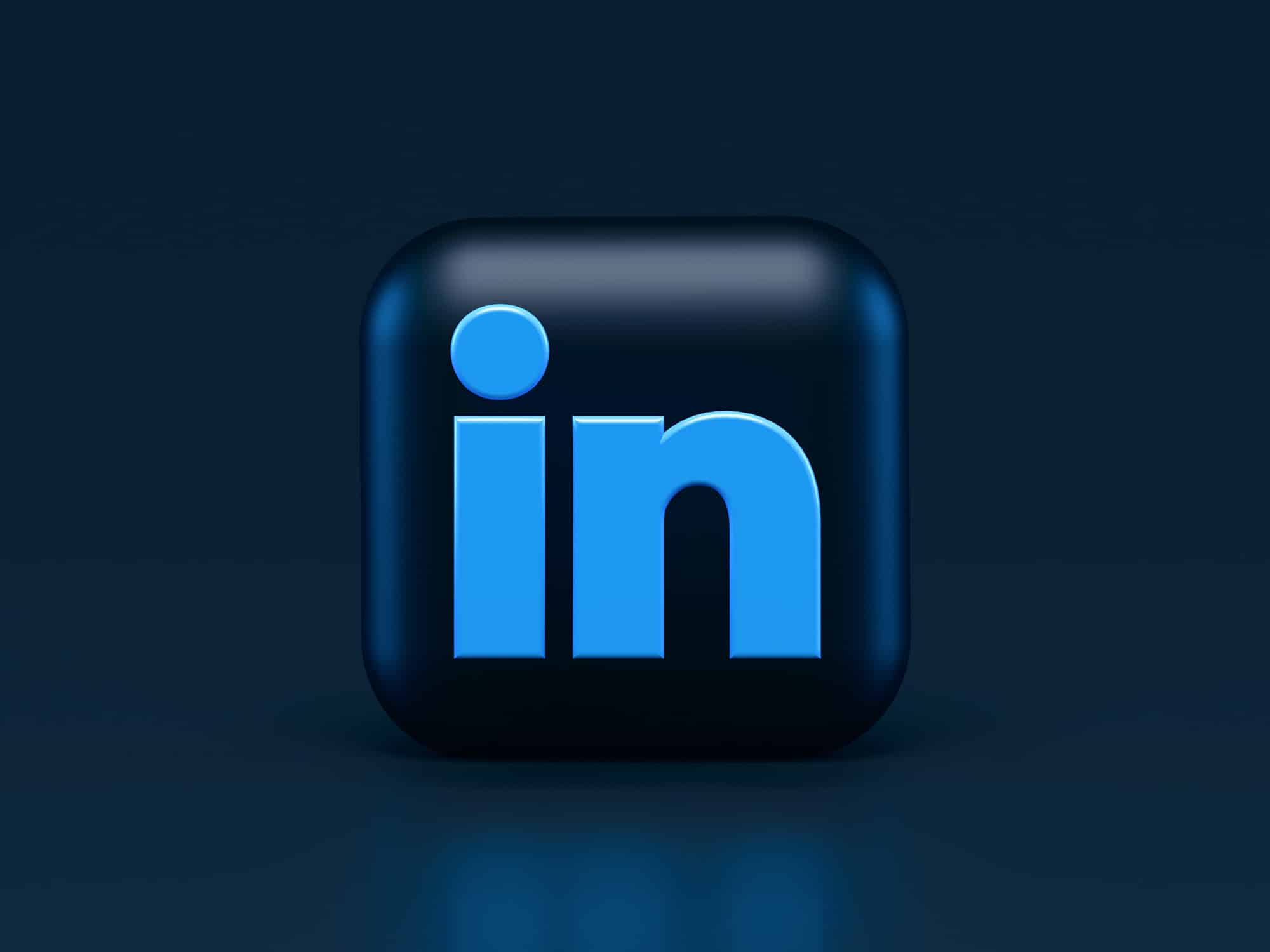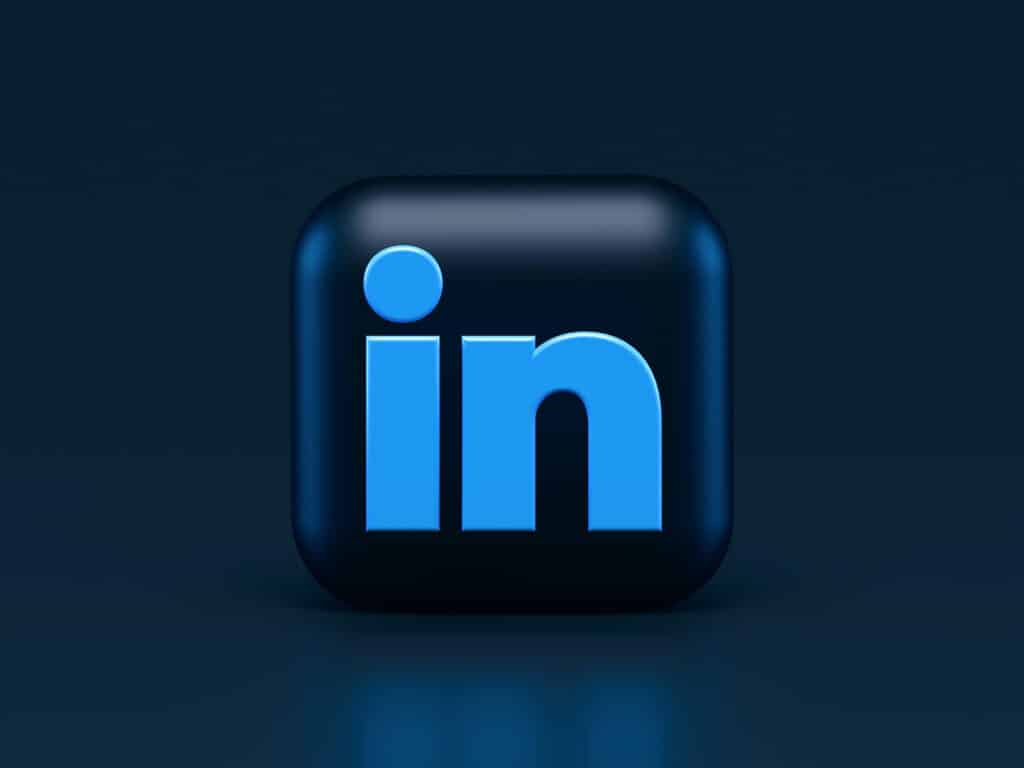 Like any other social networking platform, LinkedIn allows you to engage with other people through photos, videos, articles, group pages, and more. They also collect your data that they share with their affiliated third party websites. These websites are data brokers that sell your information putting you at risk for identity theft. To help you identify these data brokers, Optery offers you scan and removal for your exposed private information. We cover more than 200 sites and other websites where you find your information exposed. You can sign up for a free Exposure Scan and tools you can use to remove your information, or you can upgrade to our paid subscription and let our Opt out Agents help you with the removal.
Bonus tip: Optery recently launched Optery for Business. For business owners who want to cover the removal of their employees personal information from the internet. Optery for Business uses advanced technology to locate information that benefits both business owners – to reduce risk of online phishing and hacking of sensitive information, and employees – for personal safety from identity theft that might be used to put the business at risk. Sign up now!
/divi
How do I delete my LinkedIn account and public profile?
1) Go to https://www.linkedin.com/login and log in to your account.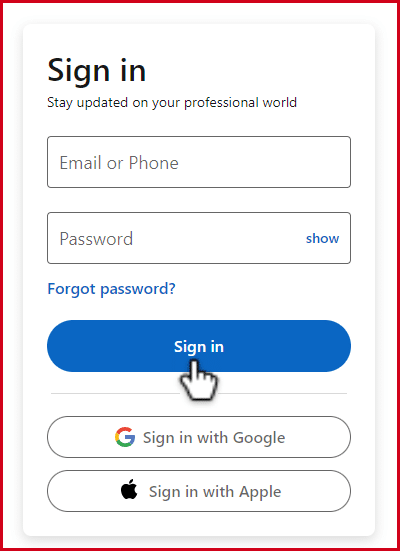 2) Once logged in, click the Me icon at the top-right corner of your Linkedin homepage, then choose Settings & Privacy from the dropdown.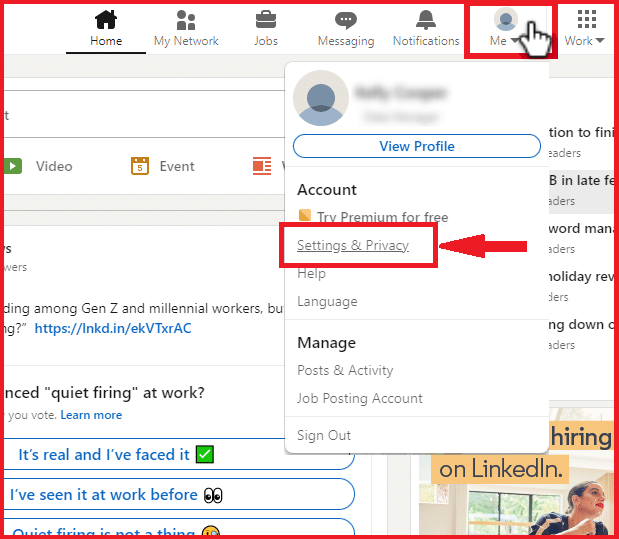 3) Click Account Preferences under the Settings menu. Scroll down to the Account Management section and click Close account.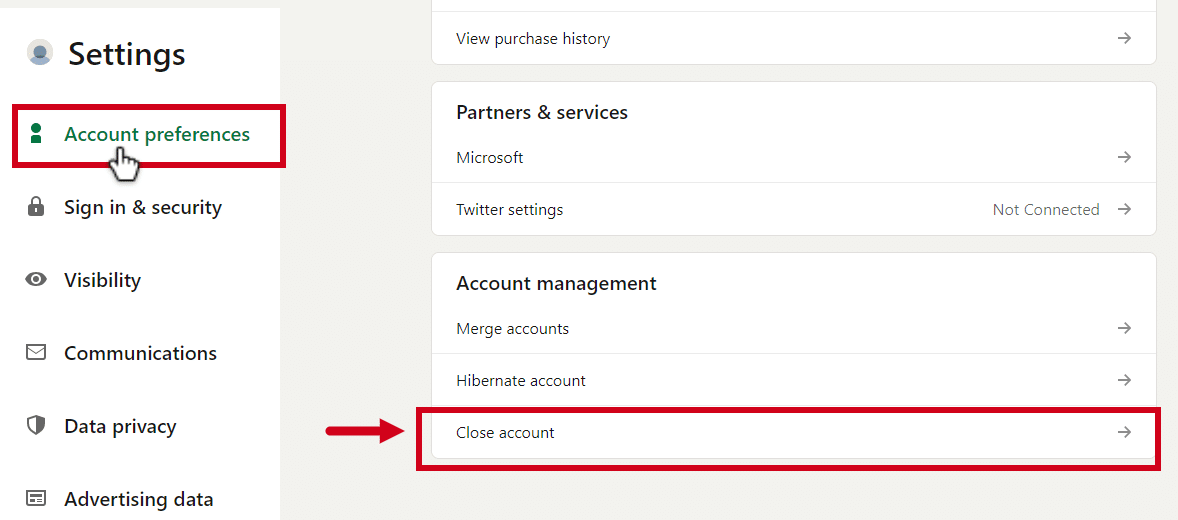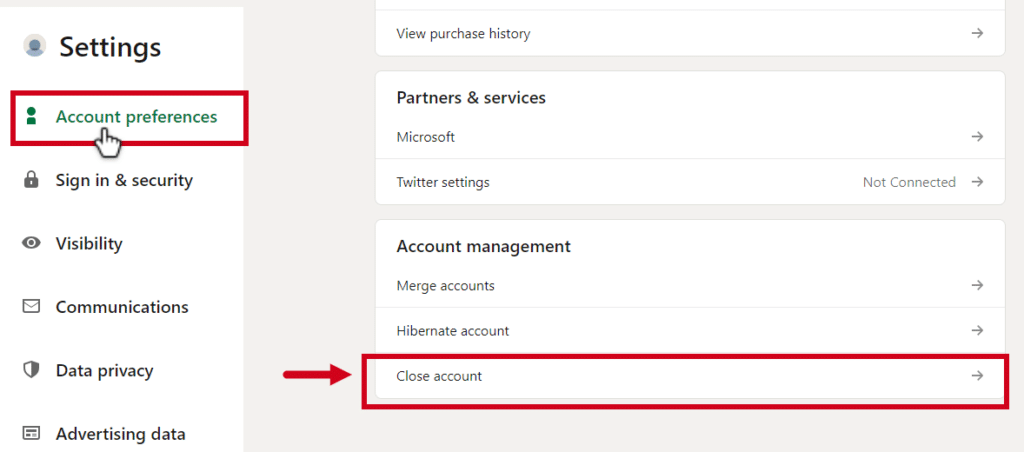 4) The next page will ask you to confirm that you want to close your account. Closing your account will erase all of your connections, messages, articles, and other saved information from the platform.

5) Once confirmed, choose the reason for closing your account then click Next.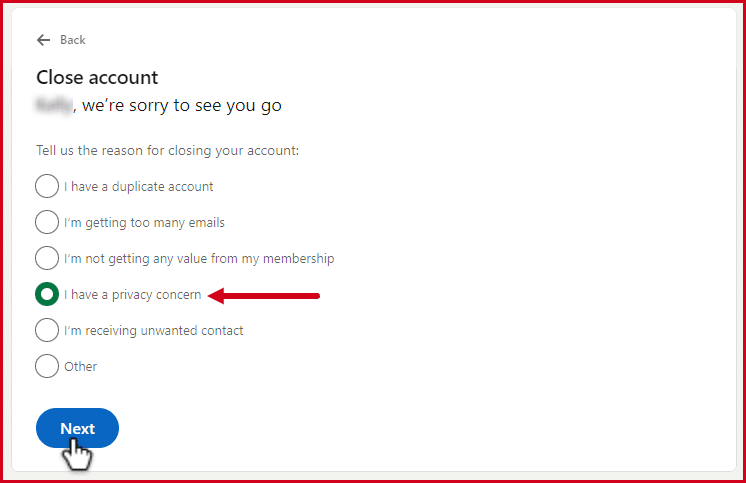 6) Enter your account password to finalize the account deletion then click Done.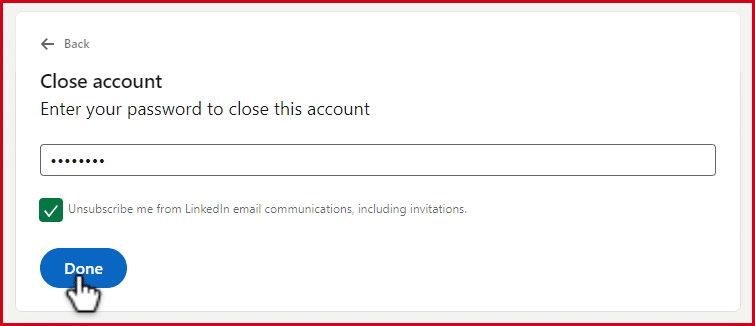 7) Linkedin will display an on-screen confirmation of your closed account. In a few weeks, your public Linkedin profile will be deleted from search engines.