Remove Yourself from Dozens of Data Brokers all in One Place
Sign up for free to receive your personalized Exposure Report.
Upgrade to a paid plan, and we'll submit the removals for you.
We cover 150+ data brokers – more than any other service – and offer a 30-day, no questions asked, money back guarantee!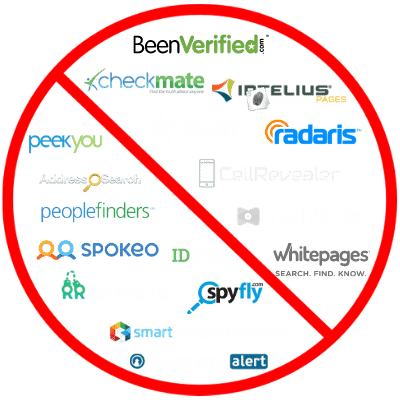 Why Opt Out of Data Brokers?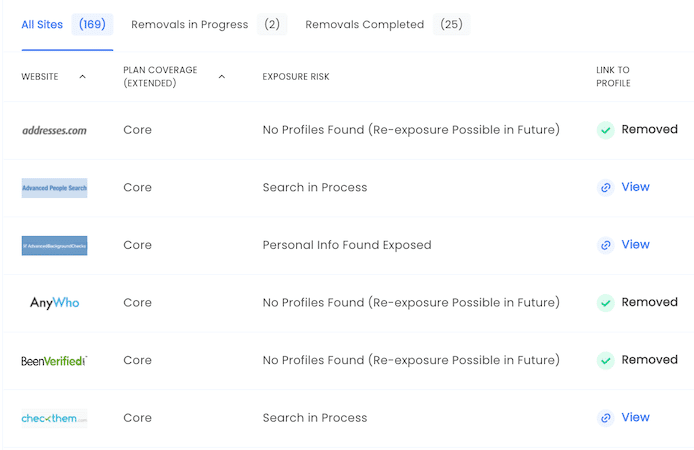 Discover Who's Exposing You
Our free platform provides unprecedented and unparalleled visibility into your exposed profile data at 100+ people search directories.  We provide more coverage than Google!
Strengthen your personal data privacy with managed opt outs
Optery's data broker removals can be used alongside other privacy tools such as antivirus software, ad and tracker blockers, privacy browsers, identity theft monitoring, and virtual private networks (VPN) to maximize your privacy protection.
Customer Profiles Removed
Average # of Profiles Found Per Person
What Our Customers Are Saying
I researched them all, and this is the best personal information removal tool on the web. Nothing else out there comes close.
John R.
Tech savvy privacy maven
Optery gives me peace of mind working behind the scenes to remove my home address and contact information from the Internet.
Olivia R.
Premium subscription for maximum protection
I was blown away by the free account. I found over 75 data brokers displaying sensitive information about myself and family members on the web for anyone to find.
Rod G.
Uses free account for self-service removals
Recently I was the victim of identity theft and fraud. The criminals obtained detailed information about me from a people search directory, and then combined that with a fake ID to take out a line of credit and make purchases in my name. I spent weeks repairing the damage. I wish I started using Optery sooner.
Robert L.
Identity Theft Victim
Join the movement of people strengthening their privacy by exercising their right to opt out.