Removes Your Home Address, Phone and Other Private Info from Google, and 170+ Sites
Sign up Free to receive your personalized Exposure Report.
Upgrade to a paid plan, and we'll submit the removals for you.
We cover 170+ sites – more than any other service.
30-day, no questions asked, money back guarantee!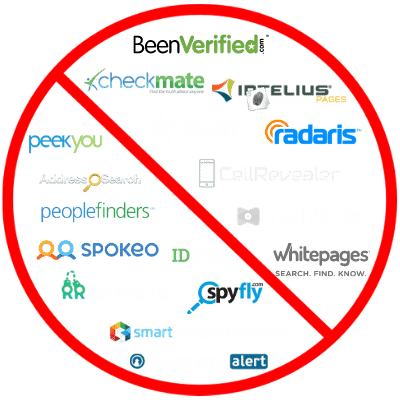 Why Opt Out of Data Brokers?
Customer Profiles Removed
Average # of Profiles Found Per Person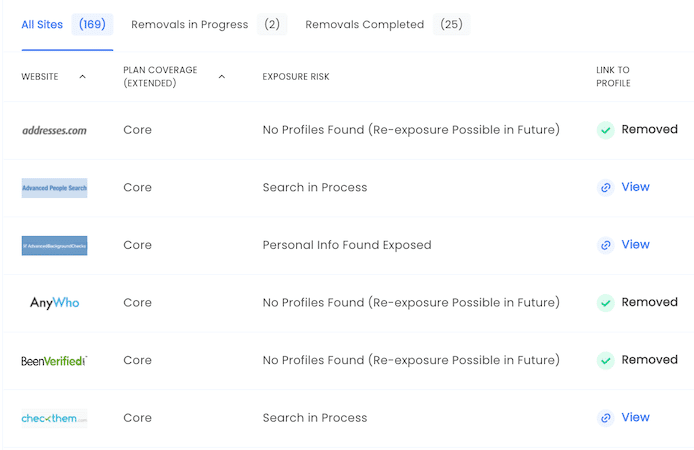 Discover Who's Exposing You
Our free platform provides unprecedented and unparalleled visibility into your exposed profile data at 100+ people search directories.  We provide more coverage than Google!
Strengthen your personal data privacy with managed opt outs
Optery's data broker removals can be used alongside other privacy tools such as antivirus software, ad and tracker blockers, privacy browsers, identity theft monitoring, and virtual private networks (VPN) to maximize your privacy protection.
What Our Customers Are Saying
Interesting product – I will definitely be trying it for my elderly in-laws – they seem to be receiving more and more unsolicited emails and ads specifically targeted to people over 65. They are unable to identify what is safe to open, and can't stand all the ads that pop-up when they try to use the internet. Some of the stuff they get seems innocent enough to them, but is really taking advantage of them – they have lost money to those creeps. I would like to get their info off of data broker sites.
Join the movement of people strengthening their privacy by exercising their right to opt out.