Add data removal services to your application with our API
Over 270+ data brokers supported
Quick and easy to integrate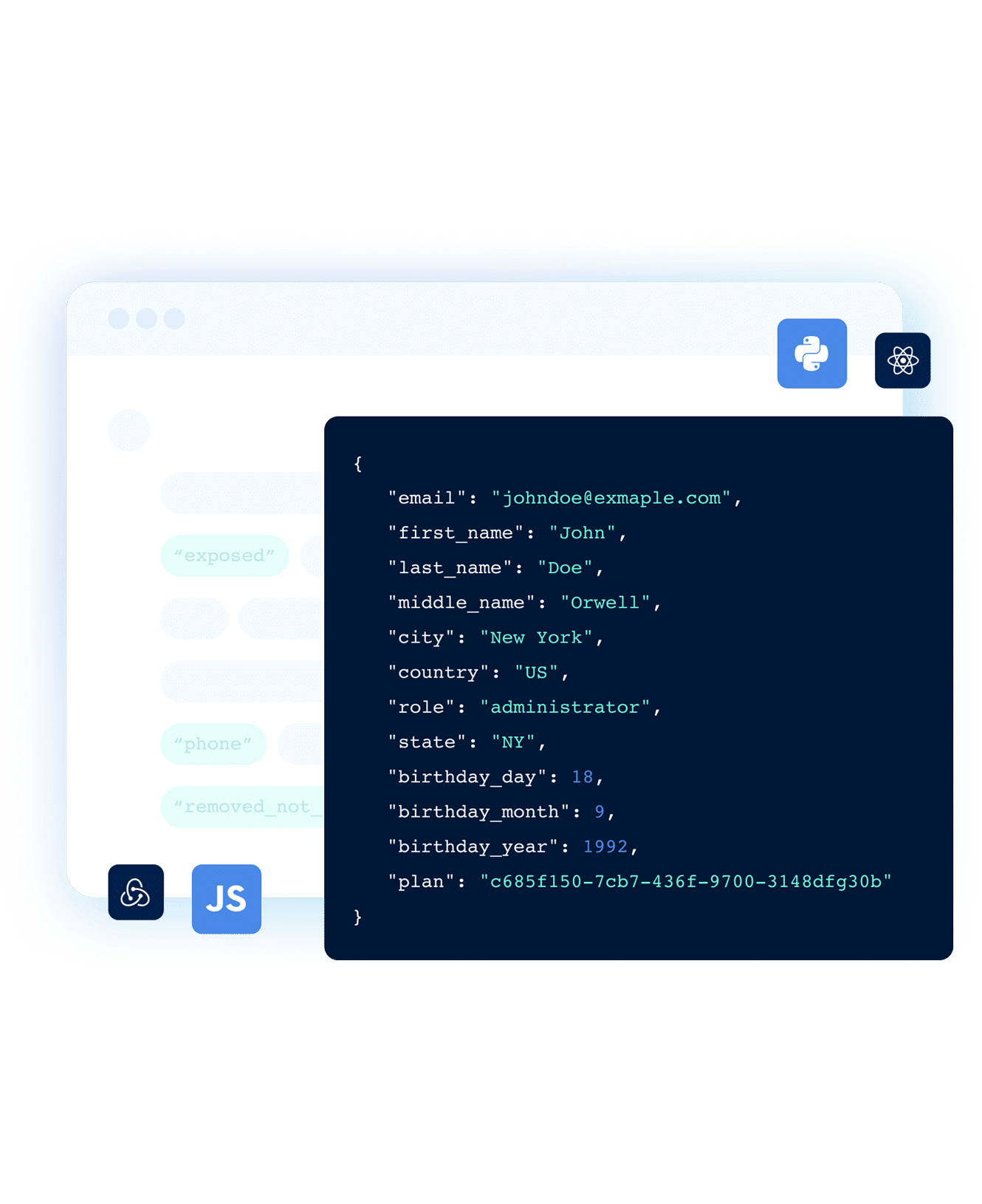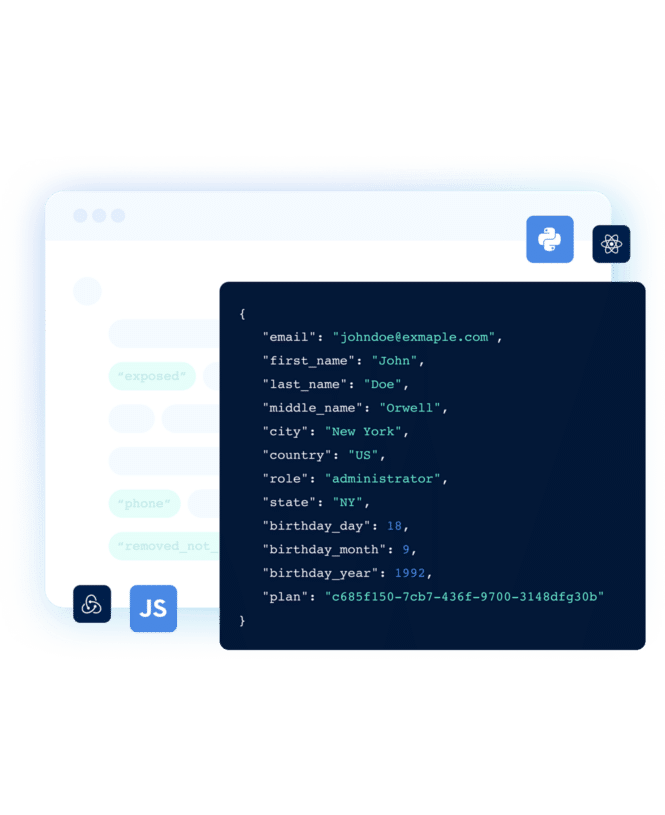 Why Optery API?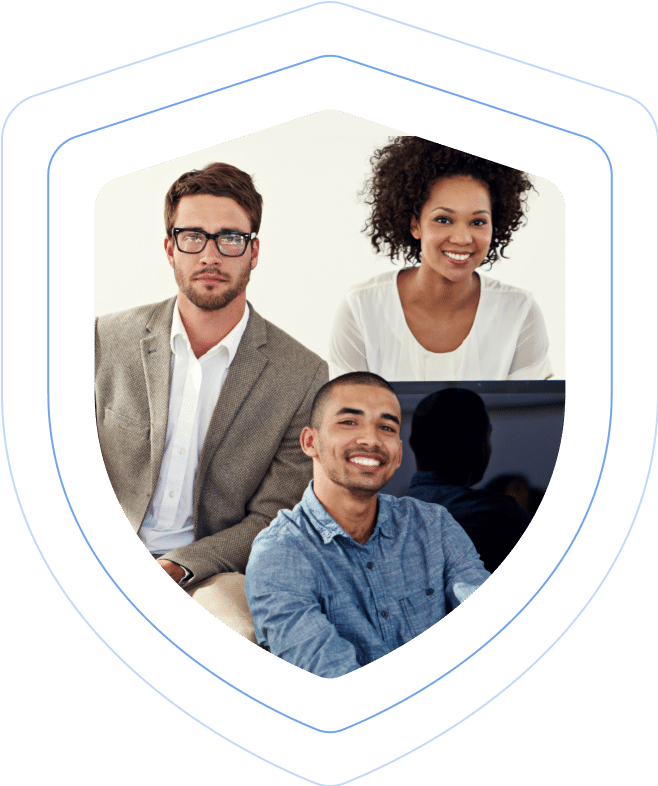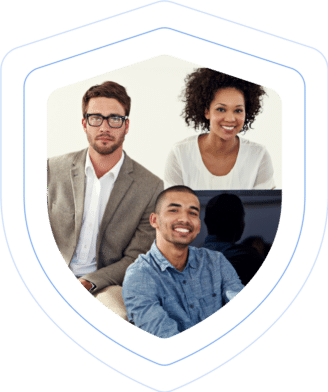 Protect Your Customers from Digital & Physical Threats
Scans hundreds of data broker web sites for your customers and processes automated removals enabling you to offer an award-winning privacy solution and protect your customers from phishing and social engineering, identity theft and fraud, online stalking and harassment, doxxing, and personal information showing up in Google search results.
Protect Your Customers from Digital & Physical Threats
Integrate industry personal data removal software that was awarded "Editors' Choice" by PCMag.com as the most outstanding product in its category in 2022 and 2023.
Simple & Efficient process

01
Search
Optery has a United States Patent for "Dynamically creating custom hyperlinks for predefined search queries for multiple websites" that enables us to find and remove more customer profiles than any other company.

02
Opt Out
We've developed the most comprehensive, thorough, and transparent information removal product on the market. This is why PCMag.com named Optery "Editors' Choice" as the most outstanding product in its category in 2022 & 2023.

03
Ongoing Monitoring
Data brokers are inconsistent in how long they honor opt outs and some privacy laws permit data brokers to disregard your opt out request after 1 year, so ongoing monitoring and re-submitting
removal requests are necessary on an ongoing basis.
Embed Screenshots
Retrieve a list of screenshots programmatically for each customer showcasing instances where your customer's data has been found exposed online by data brokers. The image highlights specific locations in the screenshot where the member's data was identified.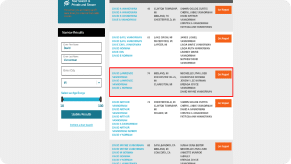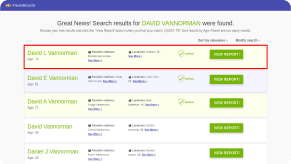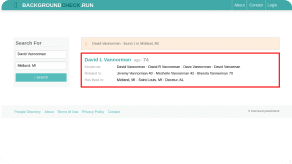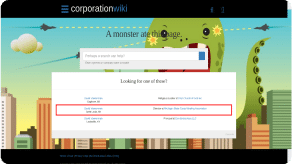 Securing Your Data
Is Our Top Priority
Securing Your Data
Is Our Top Priority
As a consumer data privacy company, we are fully committed to the security of your data. Customers entrust us with their personal data and we take that responsibility very seriously.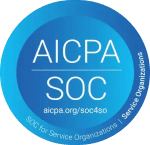 We are SOC 2, Type II Certified
Consistent with our commitment to customer data security, Optery has completed its AICPA SOC 2, Type II security audit, and makes its audit report available to Optery for Business corporate customers under NDA. You can learn more about Optery's SOC 2, Type II security audit here.
As Seen On
Review our API Documentation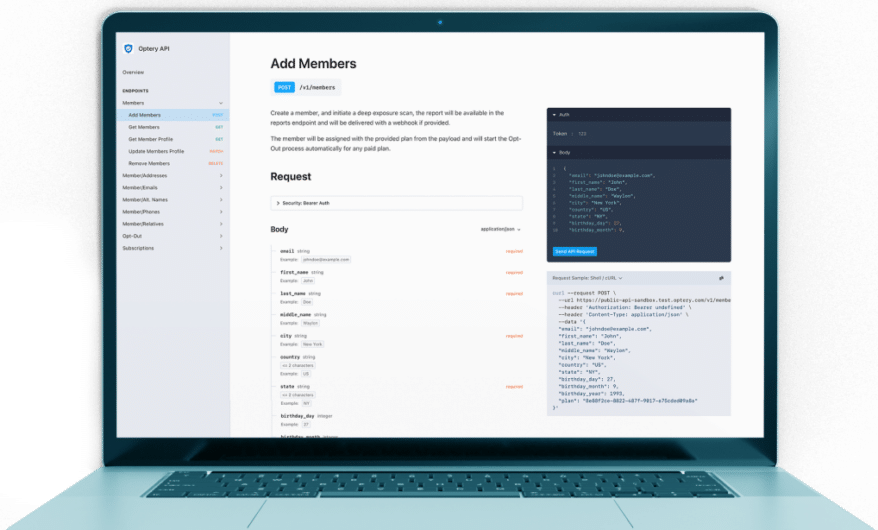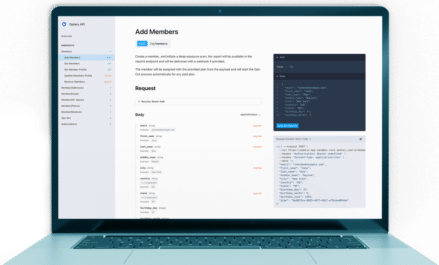 Learn How the Optery Data Monitoring and Removal API Works
View Documentation
Absolutely. Just send us an email to support@optery.com from your work email address and include your company name and some info on your use case and company and we'll schedule a meeting with you right away.
Optery for Business and the Optery for Business API offer extremely flexible pricing options. You can purchase plans on "yearly pre-paid" or "month to month, pay as you go" billing model with no minimum commitments at this time. You can also mix and match plan tiers (e.g. Core, Extended, Ultimate) for basic coverage at a low price point, or maximum coverage at a higher cost.