In this post, we'll cover what Councilon is and step-by-step instructions on How to Remove Yourself from Councilon.
What is Councilon?
Councilon is a data broker that falls under the umbrella of Radaris. They offer comprehensive search results compiling everything from public sources to social media content. Below, you can follow our step-by-step instructions on How to Opt Out of Councilon.
On more note about Councilon: the information they offer may be helpful for some, but can also pose a threat to average consumers. Records such as these are free and easily accessible online. Scammers, stalkers, and cybercriminals often use this information for fraud, social engineering, catfishing, and identity theft. This is why it is essential to reduce your digital footprint.  By limiting the amount of your information available online, you can limit the chance of privacy abuses.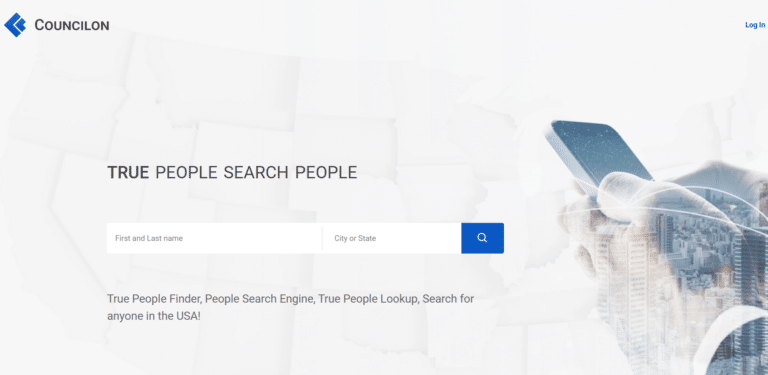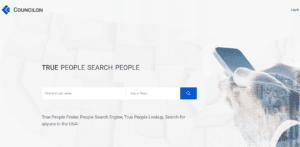 Currently, there are three ways to remove your personal information from data broker sites like Councilon:
Sign up for Optery's automated opt out and data deletion service. Our service will monitor and remove your profile from dozens of data brokers on an ongoing basis. Click here to sign up and get started with a free account and to learn about our automated service plans.
Remove your personal information from Councilon by following the steps outlined below. Optery provides guides with step-by-step opt out instructions for many other data brokers here.
If you are a resident of California, you can opt out of data broker sites that follow the California Consumer Privacy Act (CCPA) law. Click here to review Instructions for submitting a CCPA Data Deletion Request.
---
How do I Opt Out of Councilon Manually?
1) On their homepage https://councilon.com/. Enter your full name, city & state, and hit the search button.
2) Browse through the search result and locate your profile. Once confirmed, click the View Profile button at the right corner.
3) Once you are in the profile page, scroll all the way down and locate the Control profile button.
4) You will be redirected to the opt out page. Note that "Profile URL" is automatically filled in, just provide your full name, email (we recommend using disposable email for security purposes), perform CAPTCHA, and hit the submit button.
5) An on screen notification will appear indicating the successful opt out submission. You can save the tracking number to check the status of your request in case the removal of your profile will take longer than the set period.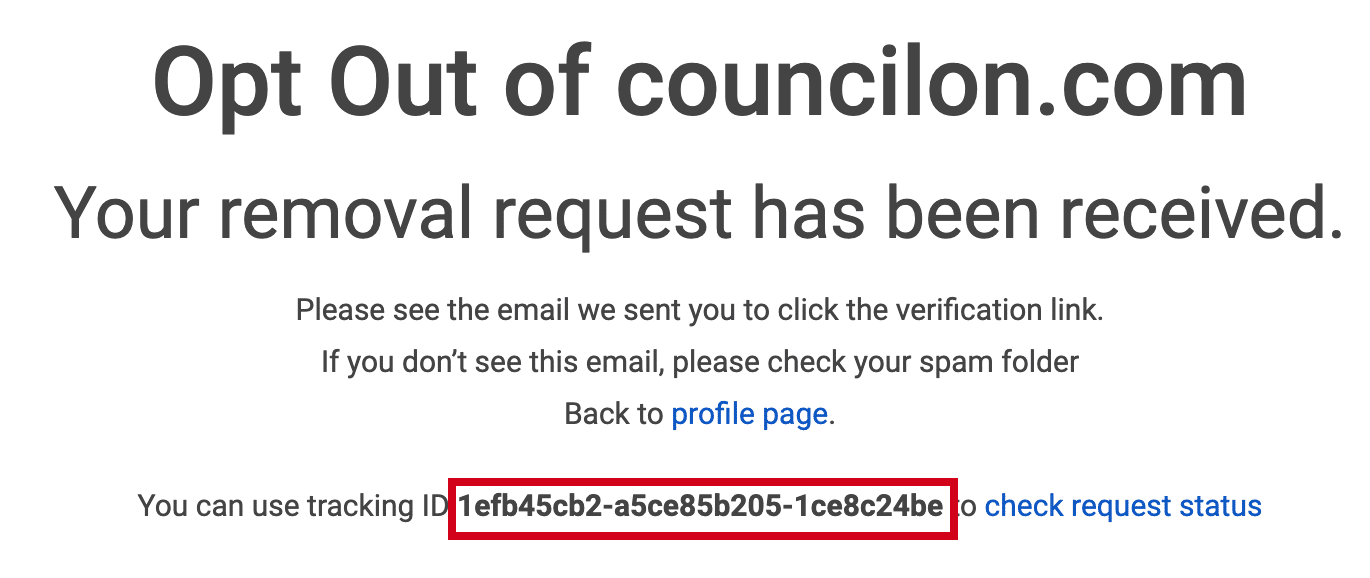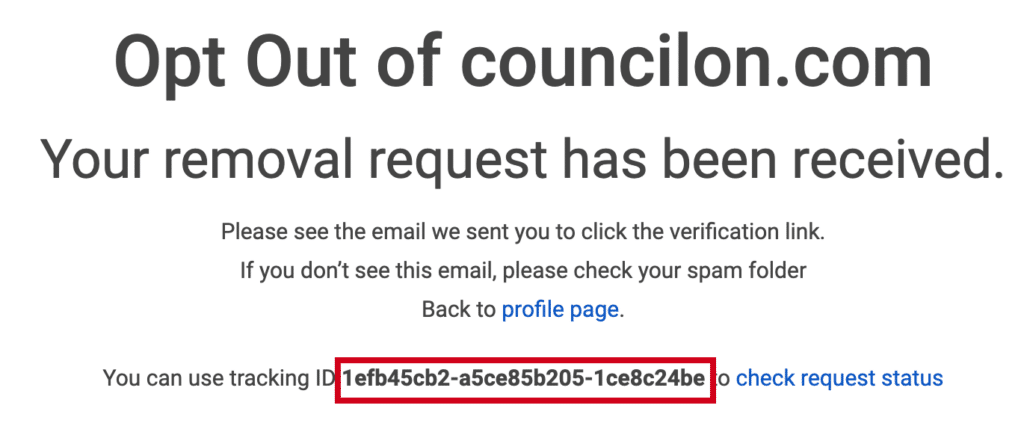 6) Check your inbox. You will receive a confirmation email with an attach URL you need to open to complete the opt out process.


7) Your opt out request has been confirmed. Typically, the removal of your profile will take 24-48 hours.