Radaris: How to Opt Out and Remove Yourself from Radaris | Step-by-Step Instructions
What is Radaris?
Radaris is a popular data broker with extensive search results. Each profile is a combination of publicly available data, social media, and other bits of information. Their database is continuously being updated with the latest information from available sources. According to the Radaris site, their search engine includes:
People Search
Criminal Records
Reverse Phone Lookup
Sex Offenders Report
Reverse Address Lookup
Email Search
Property Check
Business Background Check
Radaris is a data broker conglomerate that falls under the Councilon umbrella alongside other search directories brands such as Trustifo, PeopleBackgroundCheck, Inforver, Centeda, Dataveria, and Findrec.com.
Currently, there are three ways to remove your personal information from data broker sites like Radaris:
Sign up for Optery's automated opt out and data deletion service. Our service will monitor and remove your profile from dozens of data brokers on an ongoing basis. Click here to sign up and get started with a free account and to learn about our automated service plans.
Remove your personal information from Radaris by following the steps outlined below. Optery provides guides with step-by-step opt out instructions for many other data brokers here.
If you are a resident of California, you can opt out of data broker sites that follow the California Consumer Privacy Act (CCPA) law. Click here to review Instructions for submitting a CCPA Data Deletion Request.
How do I Opt Out of Radaris Manually?
1) Go to their home page https://radaris.com/. Enter your first & last name and the specific City & State location, click the search button.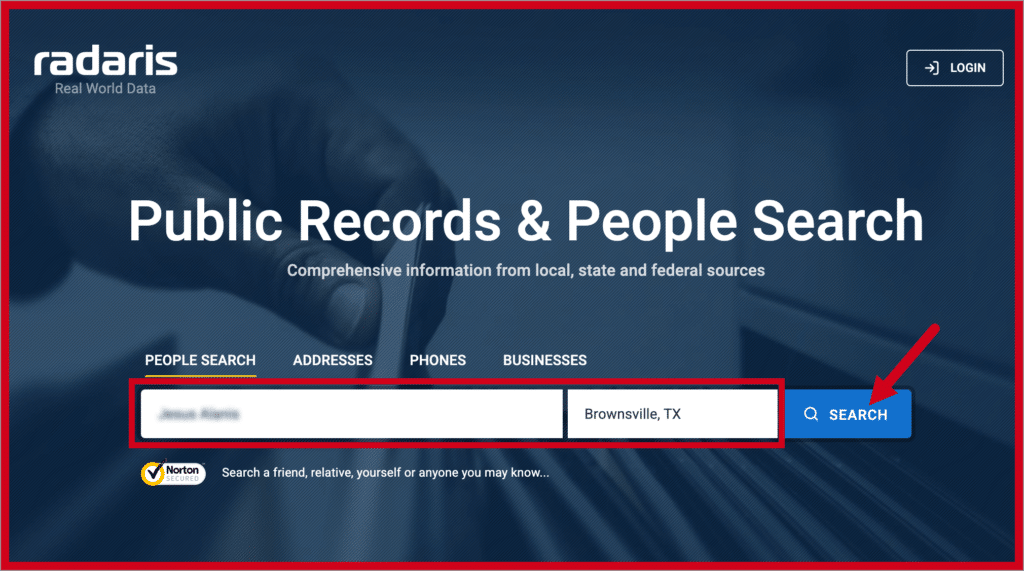 2) Find your profile from the search result. On the upper right, click the "View Profile" button.
3) Copy your profile URL link.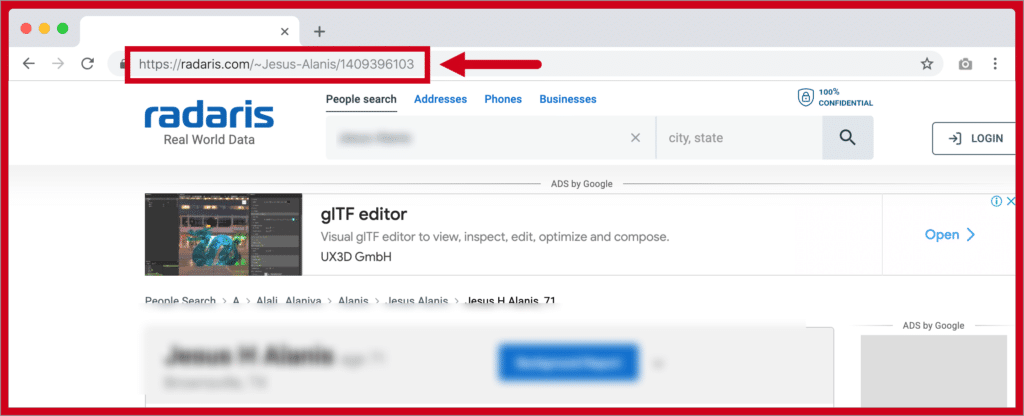 4) Go to their opt-out page ​​https://radaris.com/control/privacy. Enter the copied profile URL link, your full name, and email address on the boxes. Perform the CAPTCHA and click the "Send Request" button.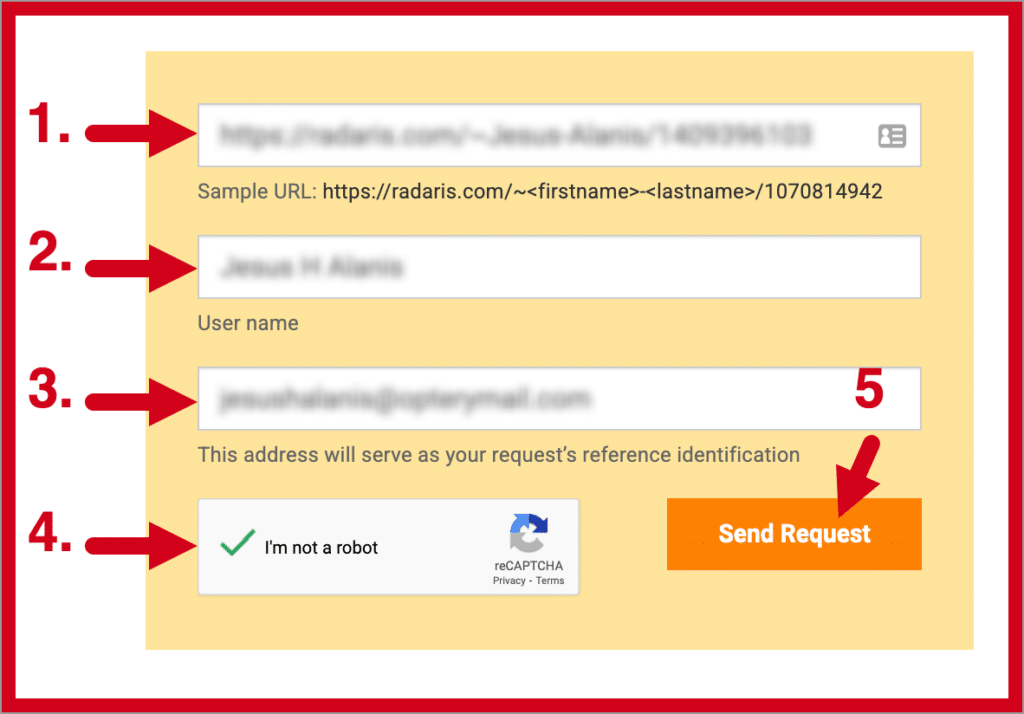 5) An on screen notification will appear with the Tracking ID number of your opt-out request.

6) Check your inbox for the verification email. Copy and open the URL link attached in the email to complete the opt-out process.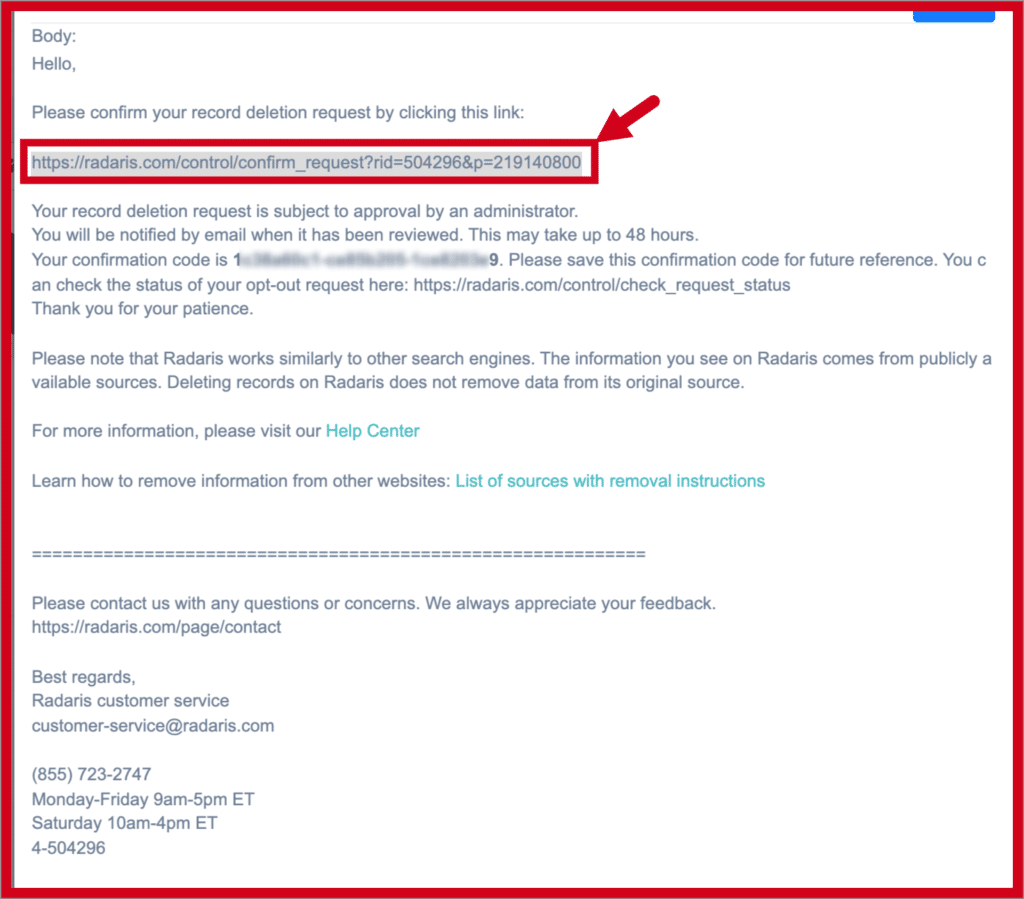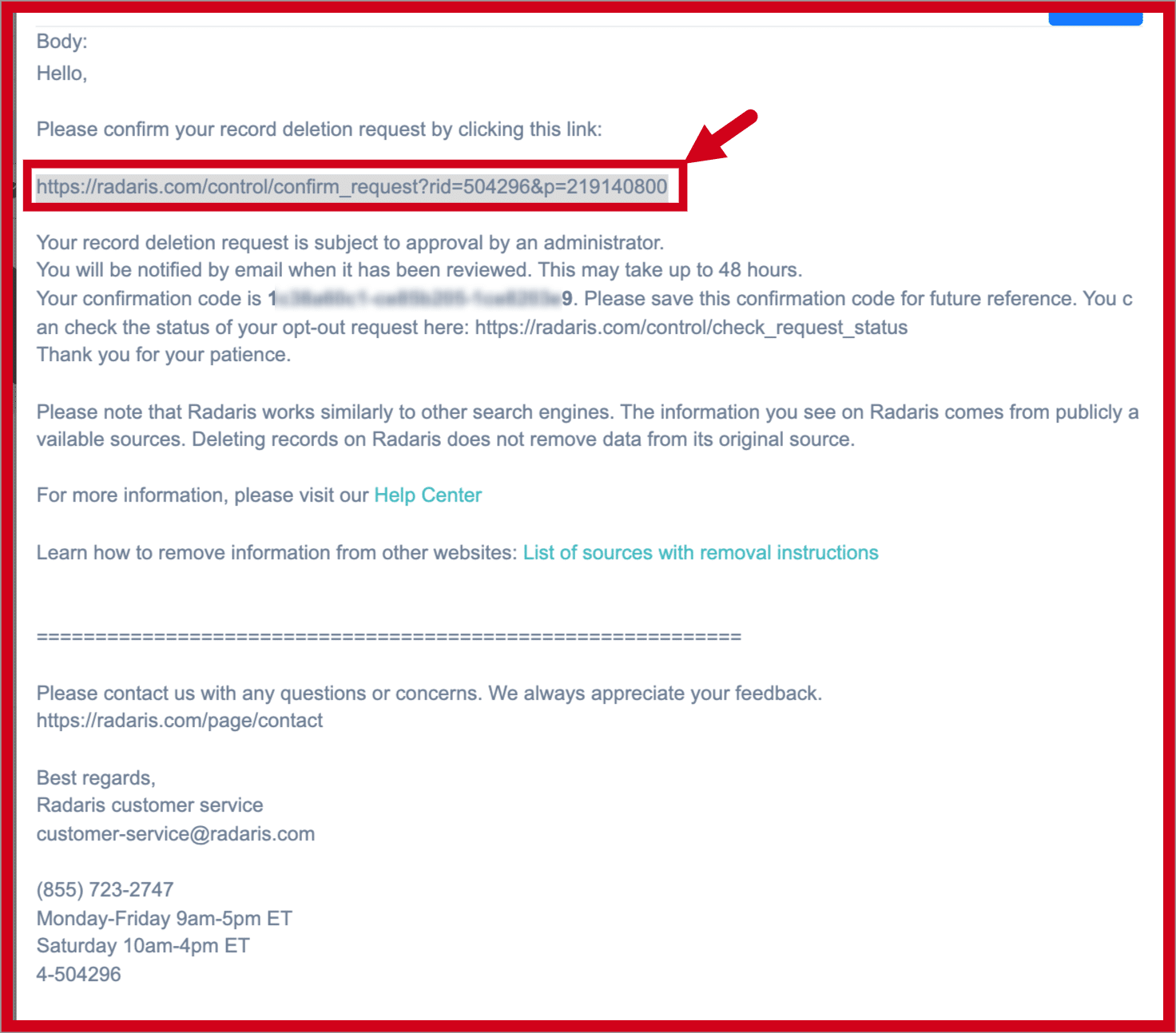 7) You will receive a notification that your profile has been opted-out. The removal of your personal information takes at least 24 to 48 hours.