What is CyberBackgroundCheck?
According to their website, CyberBackgroundChecks.com "gives you access to billions of public records about millions of adults throughout the U.S". They use identifiers on your mobile and internet usage to collect and compile information and share that information with users of their site. Follow the steps in this article to Opt Out of CyberbackgroundChecks.
CyberBackgroundChecks also belonged to an umbrella of databrokers such as PeopleLooker, CourtRegistry, NeighborWho, YellowBook, IDentityPi, NumberGuru, and FreePhoneTracer.
Currently, there are three ways to remove your personal information from data broker sites like CyberBackgroundCheck:
Sign up for Optery's automated opt out and data deletion service. Our service will monitor and remove your profile from dozens of data brokers on an ongoing basis. Click here to sign up and get started with a free account and to learn about our automated service plans.
Remove your personal information from CyberBackgroundCheck by following the steps outlined below. Optery provides guides with step-by-step opt out instructions for many other data brokers here.
If you are a resident of California, you can opt out of data broker sites that follow the California Consumer Privacy Act (CCPA) law. Click here to review Instructions for submitting a CCPA Data Deletion Request.
How do I Opt Out of CyberBackgroundCheck Manually?
1) Go to the opt-out page of CyberBackgroundCheck https://www.cyberbackgroundchecks.com/removal.
2) Provide your email (we recommend using a disposable email if possible), check the confirmation box, perform CAPTCHA, and click the 'Send Request' button.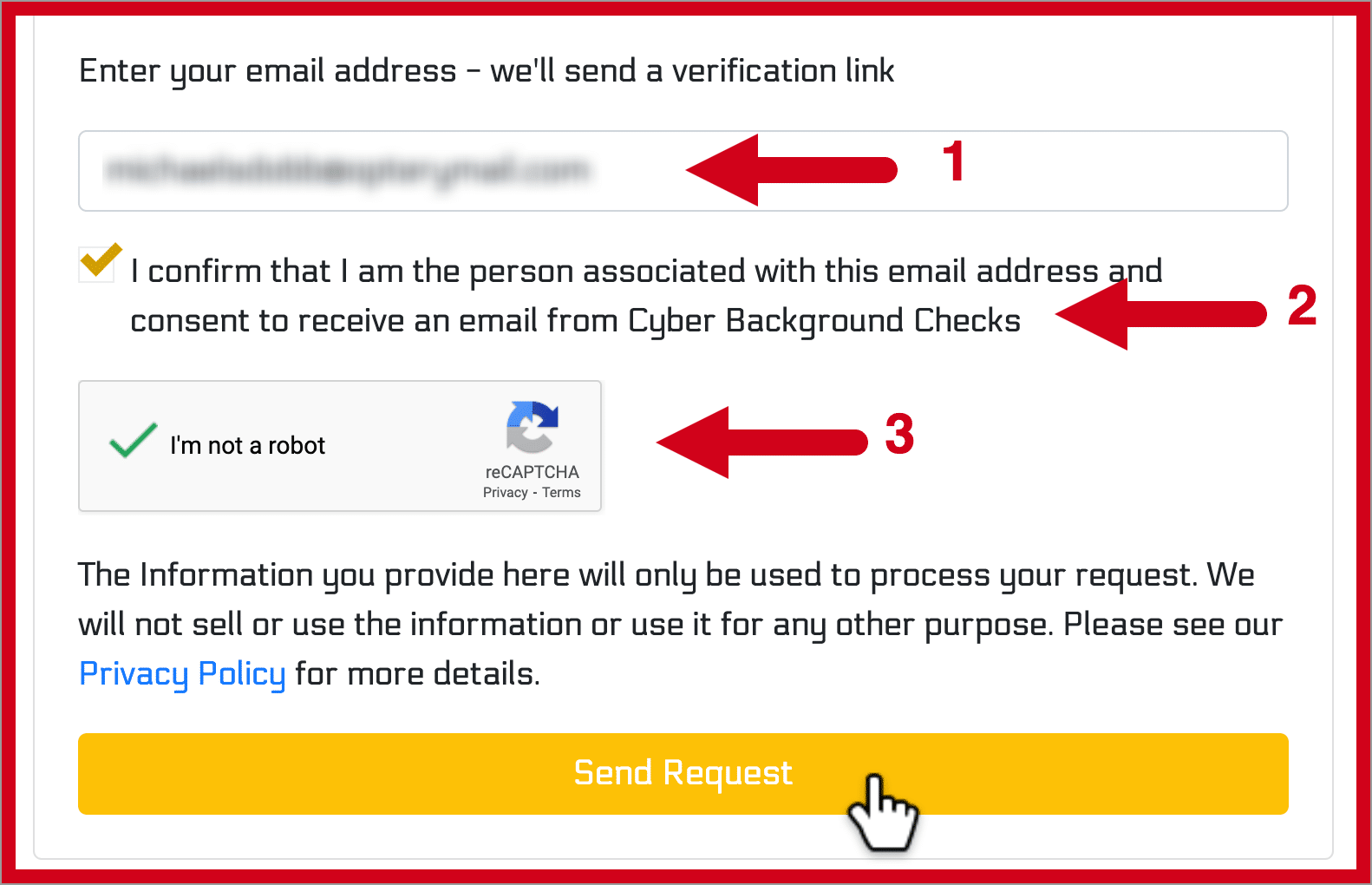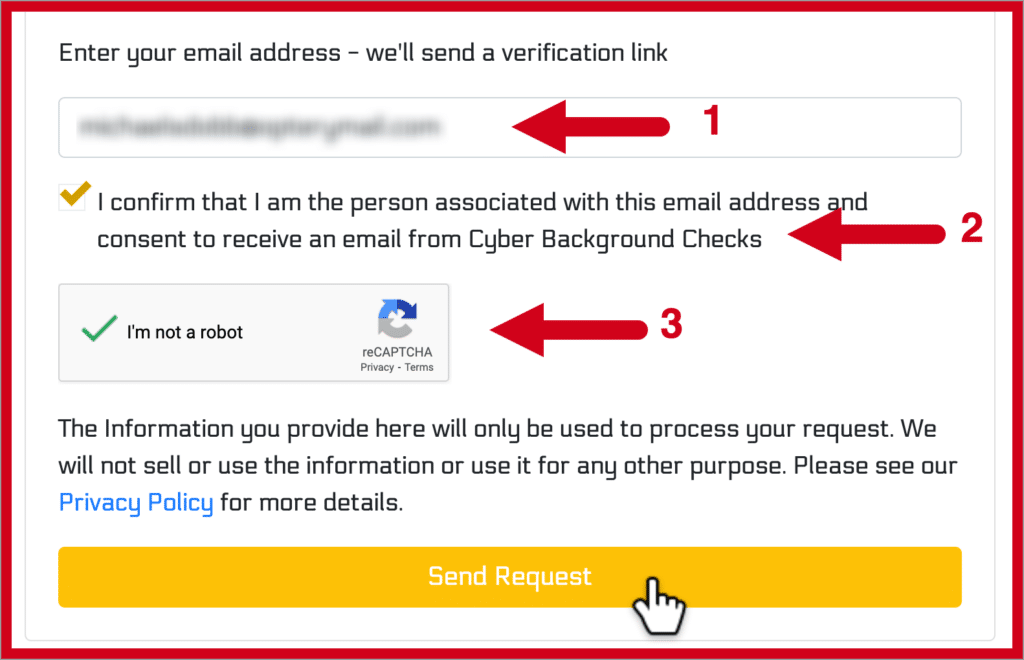 3) Check your inbox for the confirmation email. Click the link attached to proceed to the opt out process.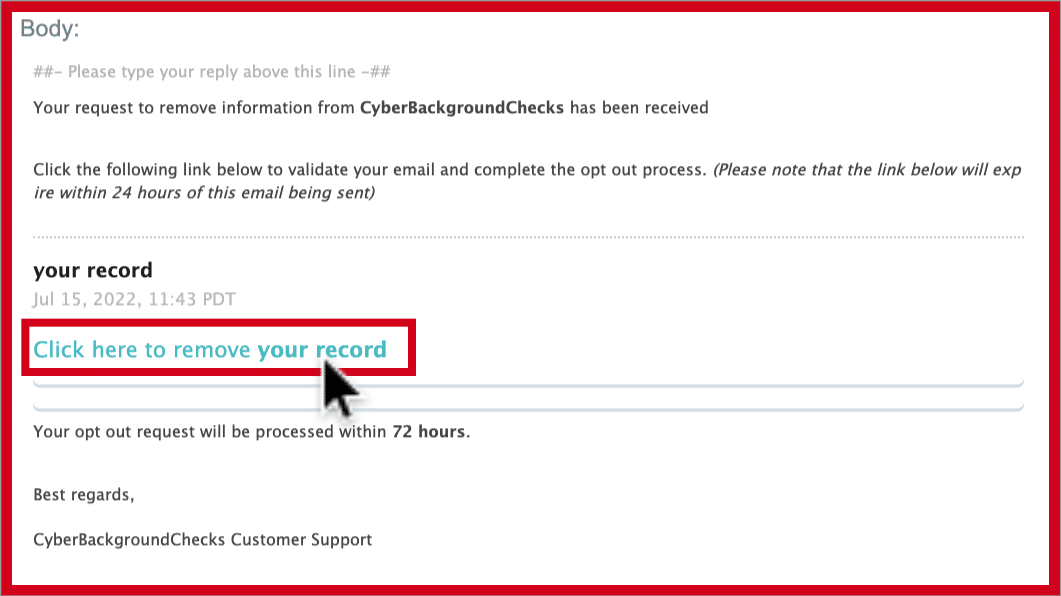 4) Fill the form with needed information and submit.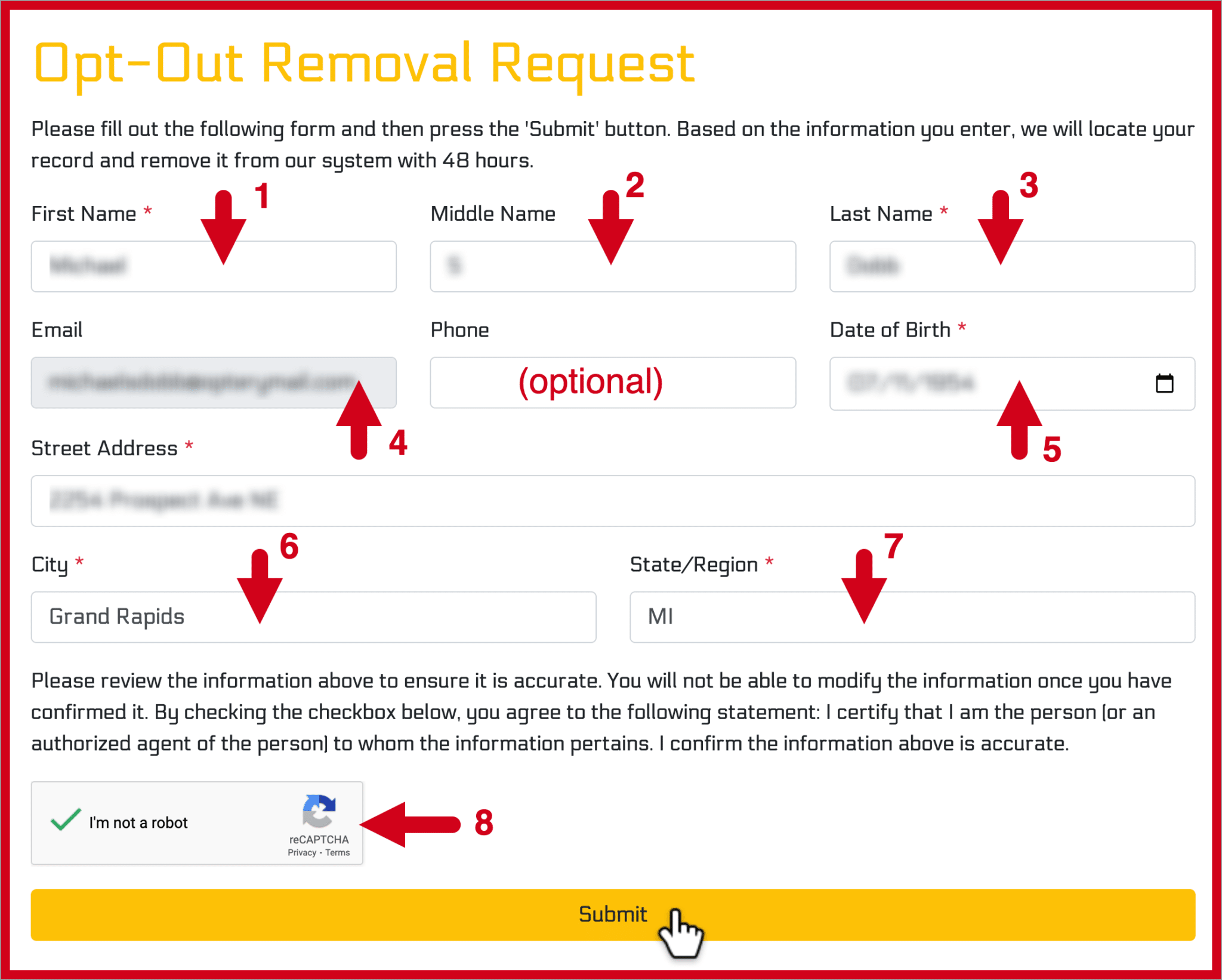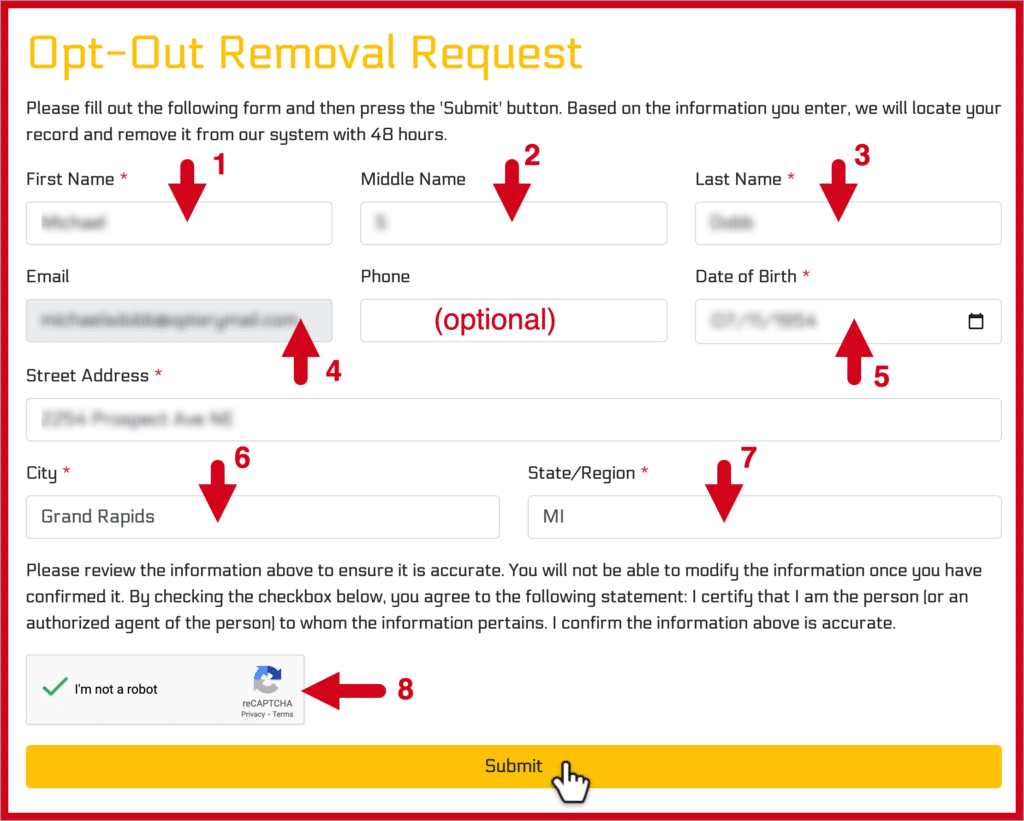 5) An on screen confirmation will appear. It will take 48 hours or more for the profile to be removed or approved.