In this post, we'll cover what FederalPay.org is and provide step-by-step instructions on How to Remove Your Information From FederalPay.org.
What is FederalPay.org?
FederalPay is a public portal of information for government employees of the United States. This is a special data broker or People Search Site that calculates pay scales of employees of the Federal Government. FederalPay sources out their information from various government agencies making it possible to view salary grades and existing loans of the employee.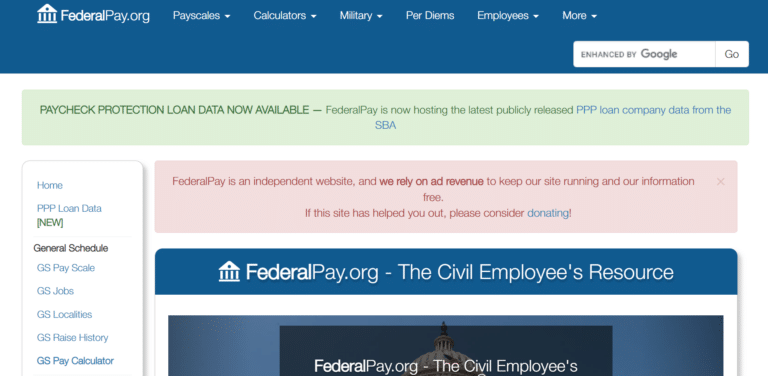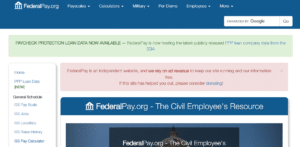 FederalPay.org displays your personal information such salary, employment title, employment history, and loan information, which can lead cybercrime or identity theft. Digital privacy is crucial. That's why Optery offers you free continuous scanning and the option to sign up for a paid plan for removal for your exposed private information. We cover more than 200 sites and other websites where you find your data exposed. You can sign up for a free Exposure Scan and tools you can use to remove your information, or you can upgrade to our paid subscription and let our Opt-out Agents help you with the removal. Read on for information on How to Remove Your Information From FederalPay.org
---
How do I Request Changes & Corrections from FederalPay.org Manually?
1) Go to https://www.federalpay.org/ and select the category to search.


2) Enter the relevant information then hit the 'Search' button. Browse through the list of search results and locate your profile.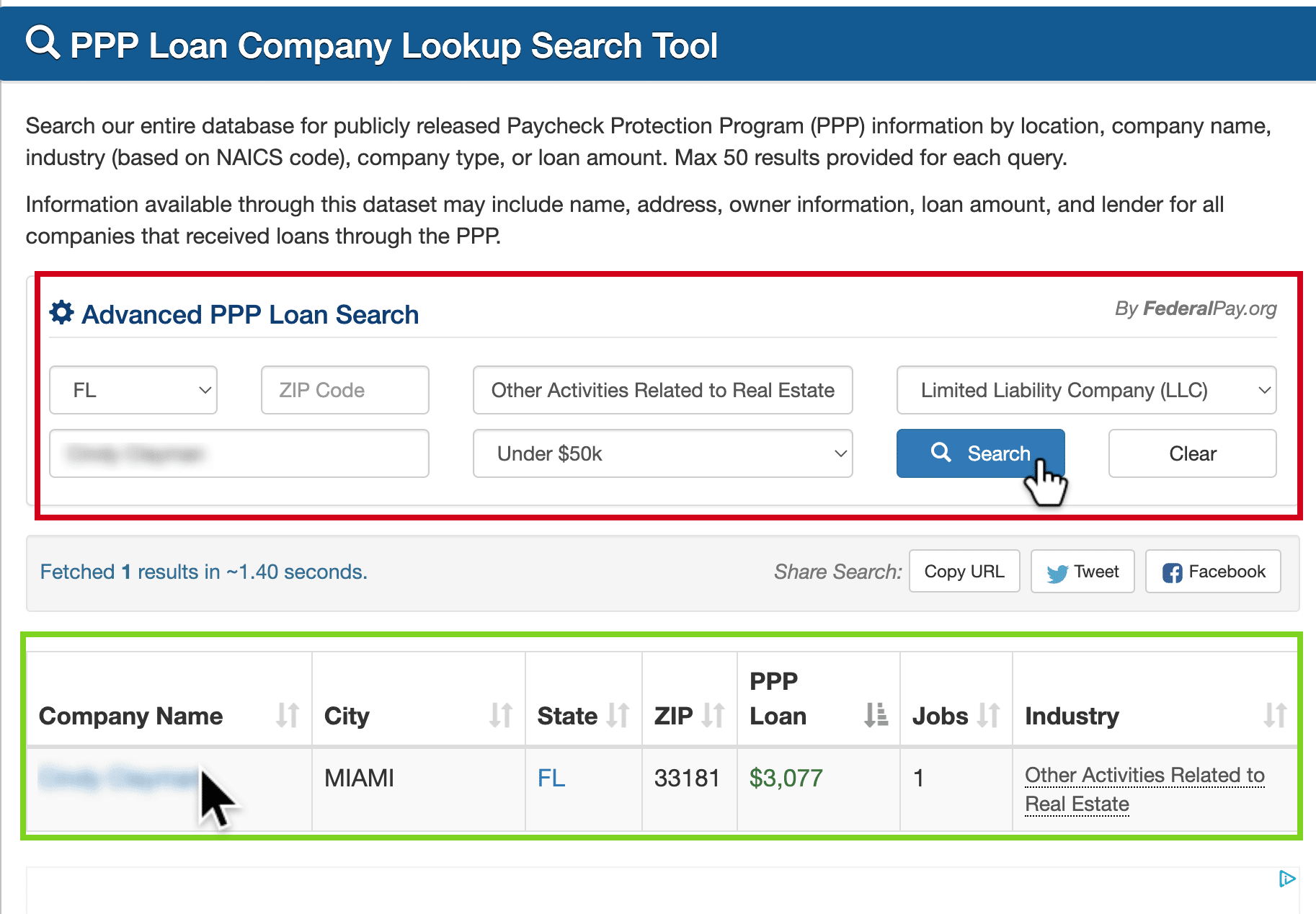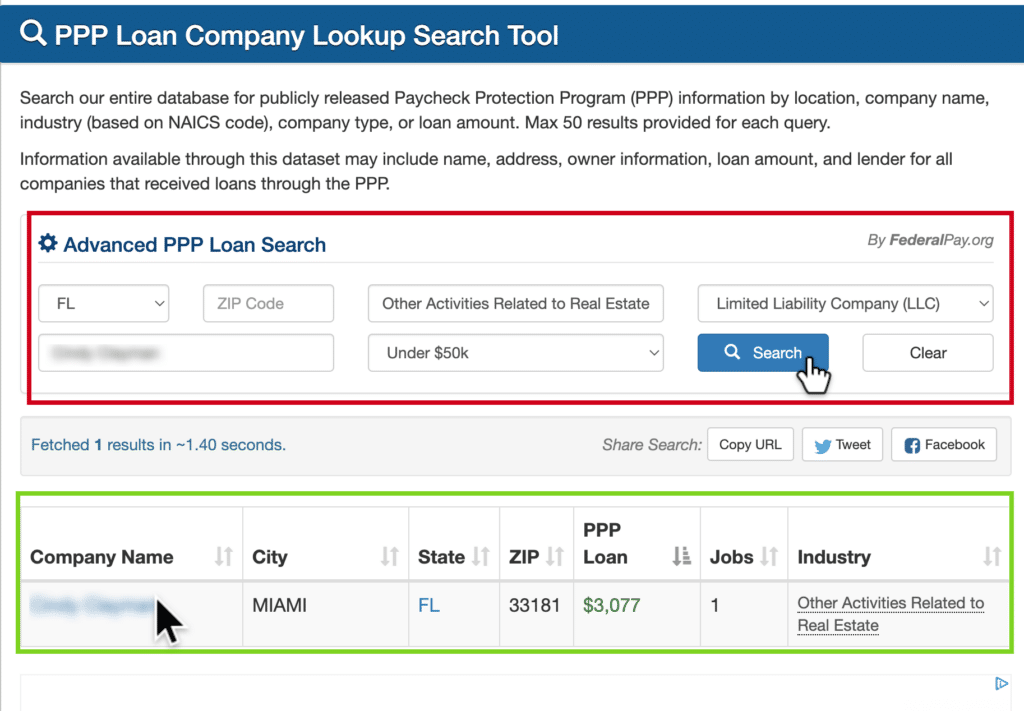 3) Go to their Contact page https://www.federalpay.org/contact. Scroll down to the middle of the page and click on the 'Send Message' button.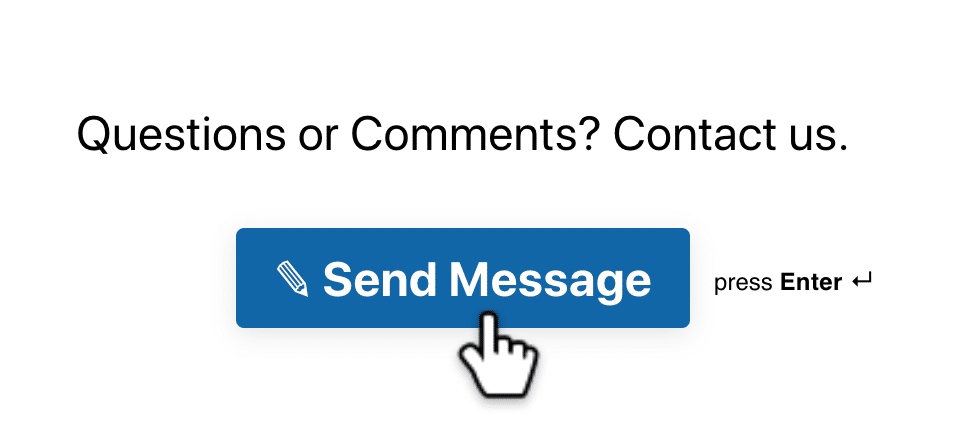 4) There will be 4 questions you need to provide answers. Click the 'Submit' button.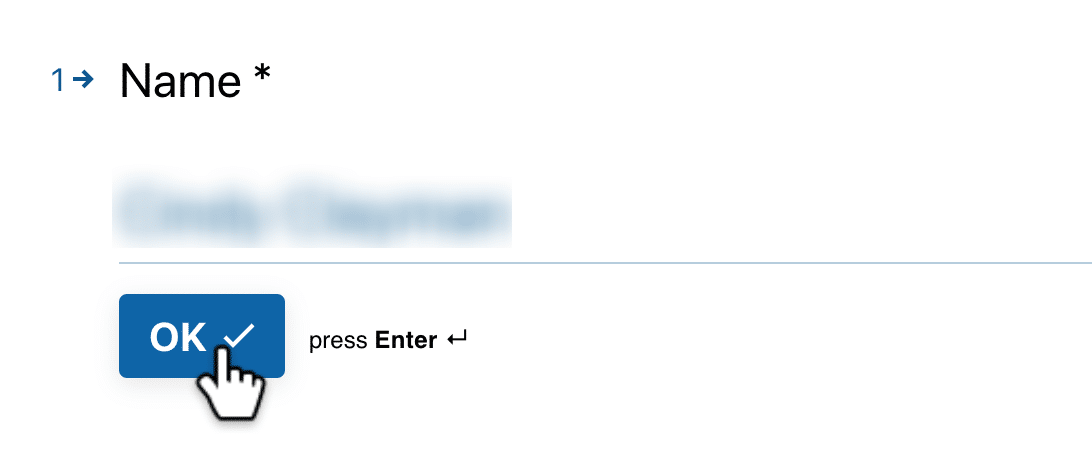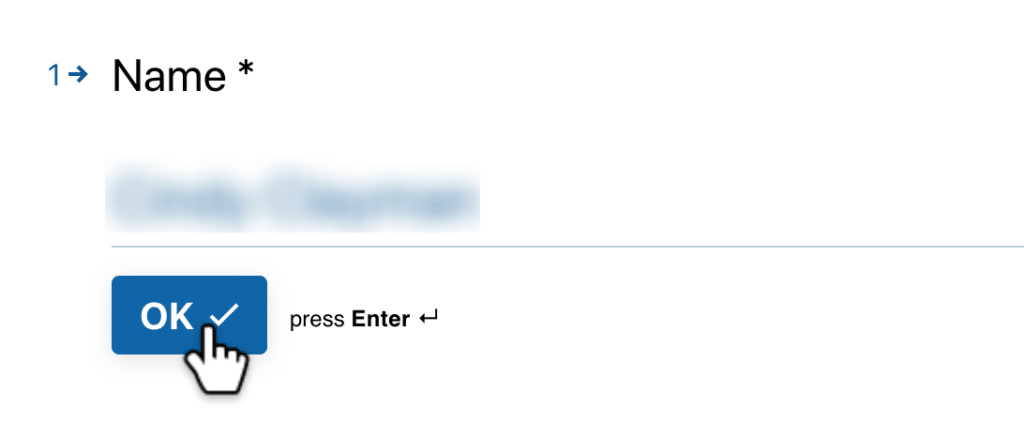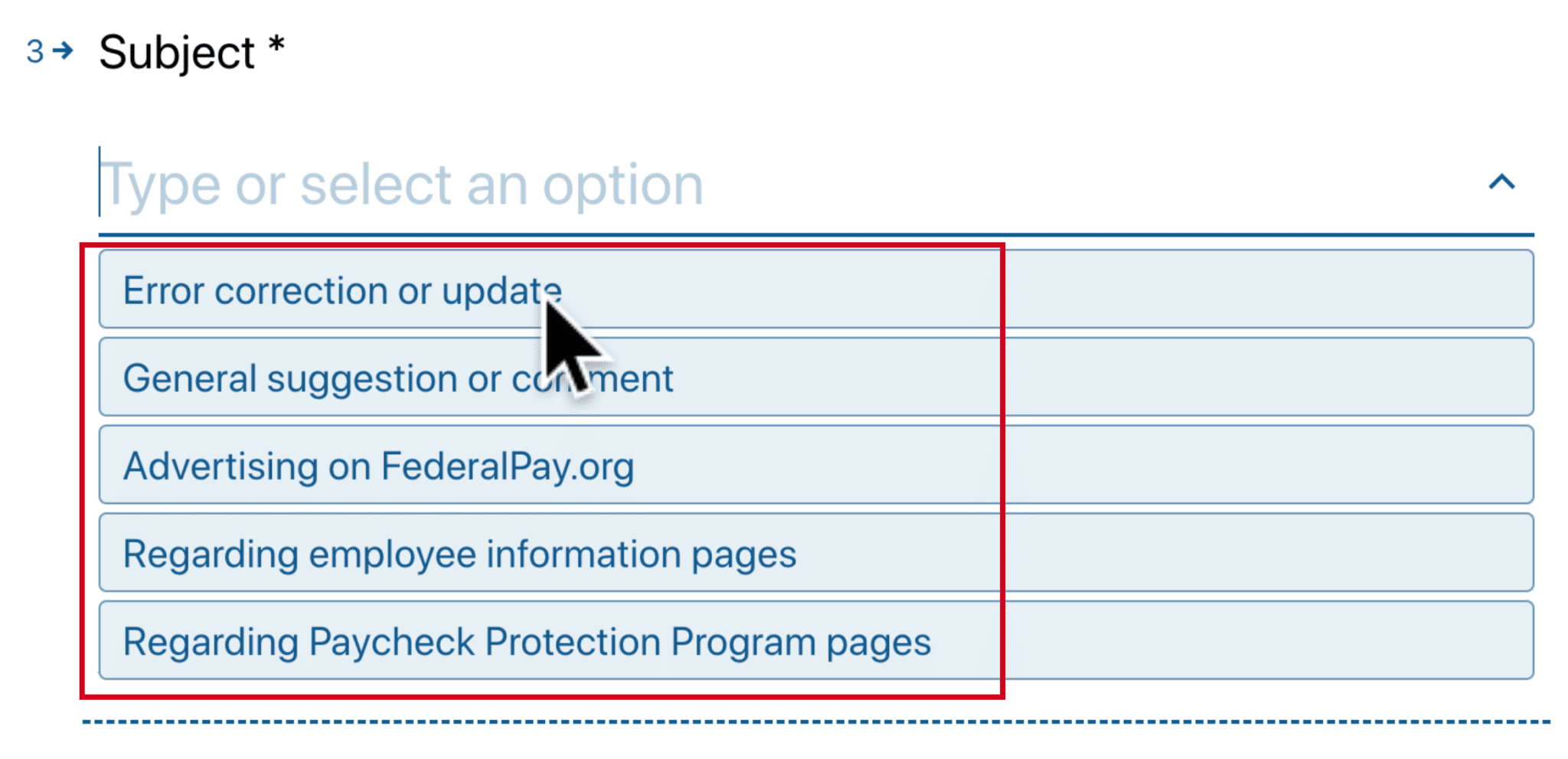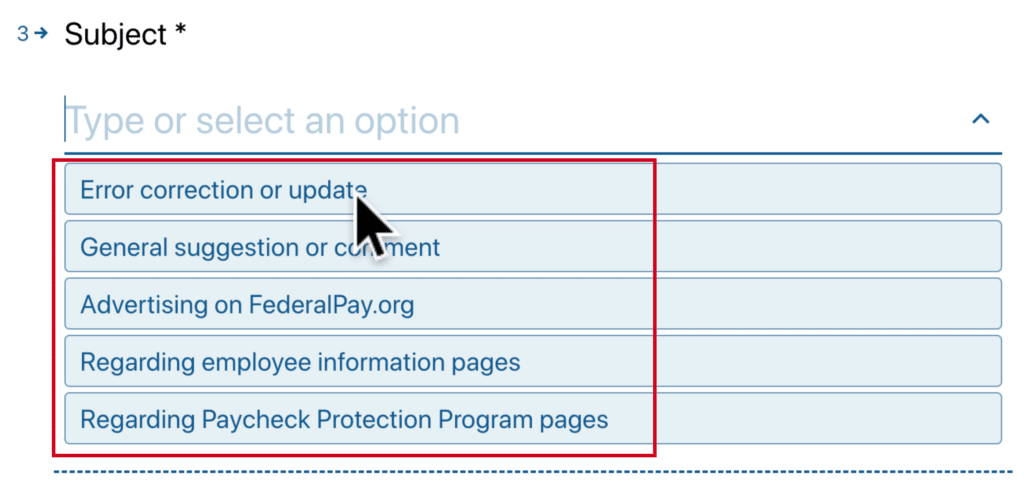 5) Please note that all requests are subject to approval. Check their website to see if changes requested have been made.