BeenVerified: How to Opt Out and Remove Yourself from BeenVerified | Step-by-Step Instructions
What is BeenVerified?
BeenVerified is a data broker with billions of records of public information collected from various sources. Their focus is to provide their users with comprehensive personal search using their 7 search options:
People Search
Reverse Phone
Email Lookup
Address Lookup
Username Search
Unclaimed Money
Vehicle Lookup
Business to Business
BeenVerified is a data broker conglomerate that falls under the PeopleLooker umbrella alongside other people search directory brands such as CourtRegistry, NeighborWho, YellowBook, IDentityPi, NumberGuru, and FreePhoneTracer.
Currently, there are three ways to remove your personal information from data broker sites like BeenVerified:
Sign up for Optery's automated opt out and data deletion service. Our service will monitor and remove your profile from dozens of data brokers on an ongoing basis. Click here to sign up and get started with a free account and to learn about our automated service plans.
Remove your personal information from BeenVerified by following the steps outlined below. Optery provides guides with step-by-step opt out instructions for many other data brokers here.
If you are a resident of California, you can opt out of data broker sites that follow the California Consumer Privacy Act (CCPA) law. Click here to review Instructions for submitting a CCPA Data Deletion Request.
How do I Opt Out of BeenVerified Manually?
1) Go to the opt-out page of BeenVerified https://www.beenverified.com/app/optout/search.
2) Enter your First Name and Last Name on the separate boxes and choose the specific State location.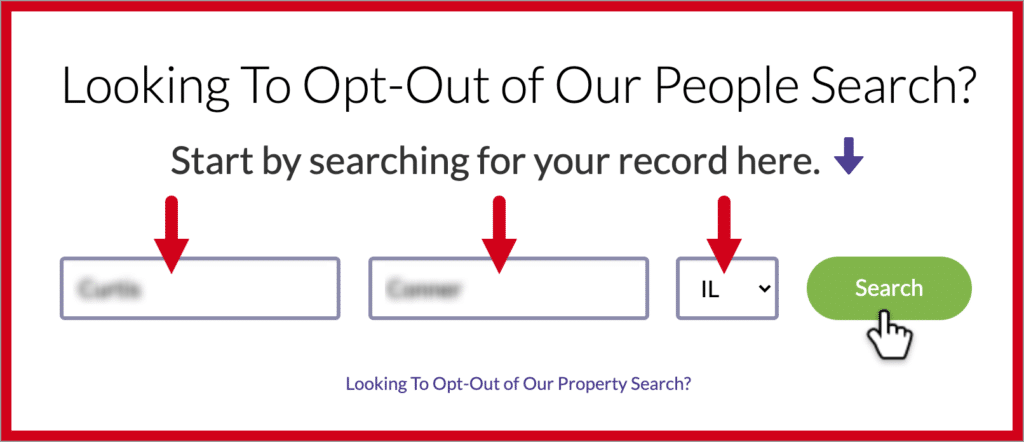 3) Browse through the search result and select the profile that matches you. Click the arrow on the right end to proceed with the opt-out process.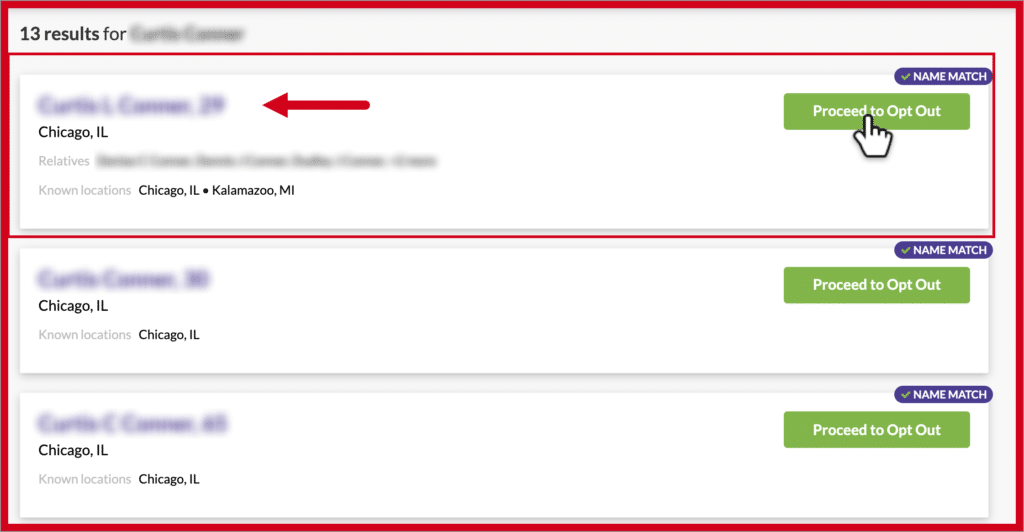 4) Enter your email address, perform the CAPTCHA and click on the "Send Verification Email" button.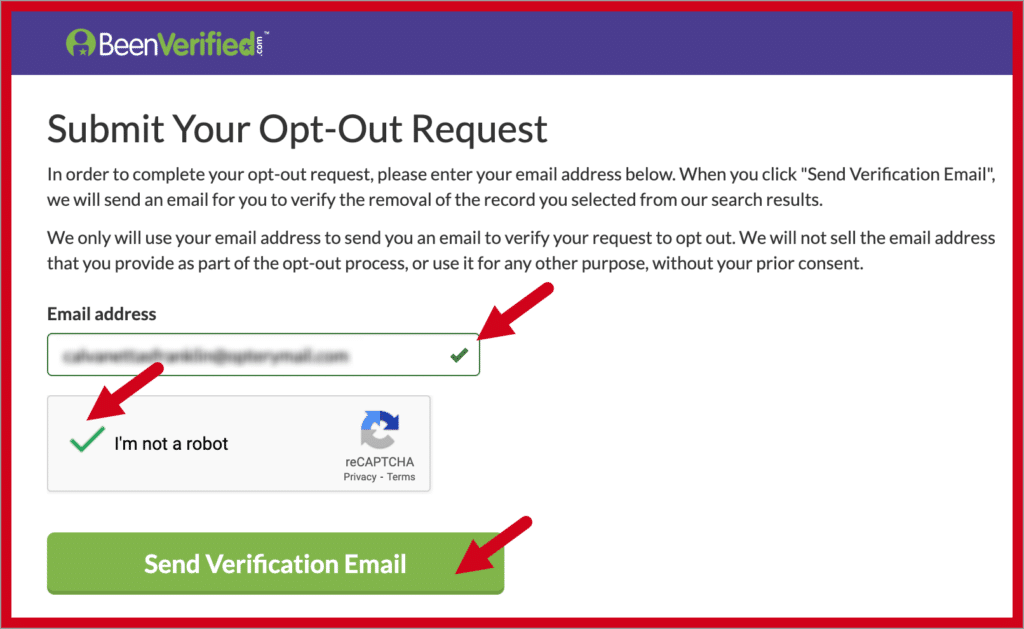 5) An on-screen notification will appear to confirm the success or failed opt-out request submission.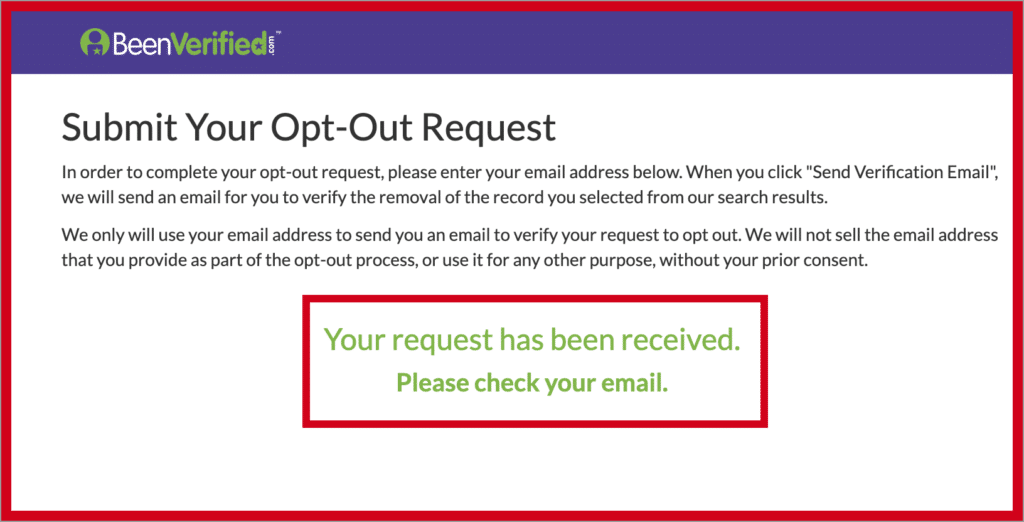 Note: You cannot use the same email address for multiple opt-out submissions.
6) Check your inbox for the verification email. Click the "Verify Opt-Out" button to complete the process.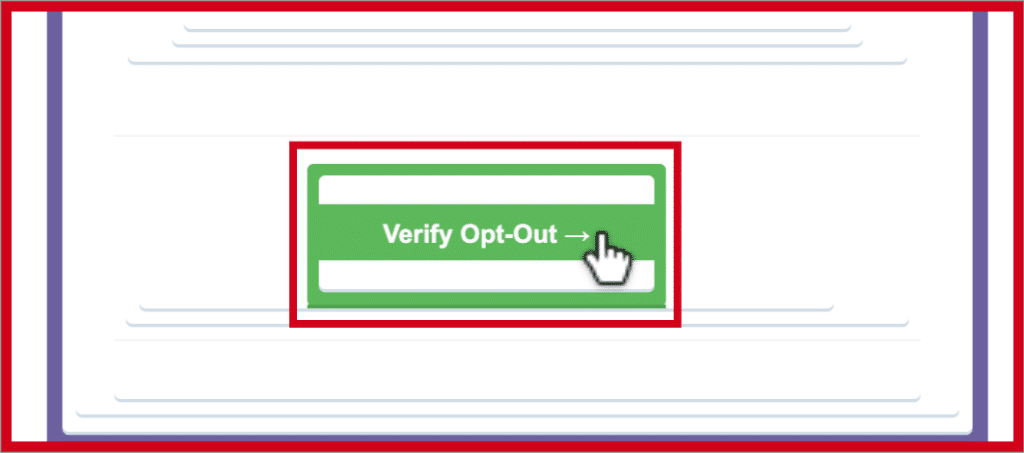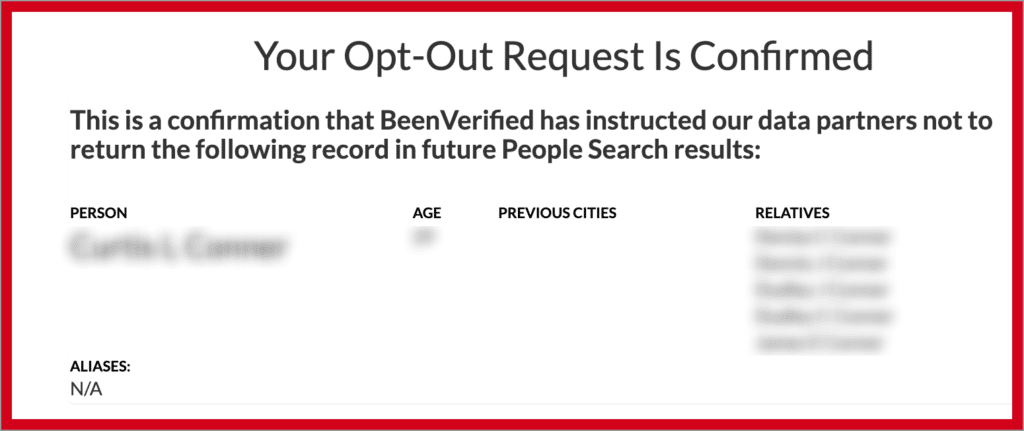 7) You will receive a notification that your profile has been opted-out. The removal of your personal information takes at least 24 hours.