CheckPeople: How to Opt Out and Remove Yourself from CheckPeople | Step-by-Step Instructions
What is CheckPeople?
CheckPeople provides access to a peoples' information. Their search navigation uses a person's name or phone number. They offer up-to-date data compiled from various sources. CheckPeople claims to make it possible for ordinary individuals to conduct background search tools in a non-complex way. Follow the steps in this article to Opt Out of CheckPeople.
Currently, there are three ways to remove your personal information from data broker sites like CheckPeople:
Sign up for Optery's automated opt out and data deletion service. Our service will monitor and remove your profile from dozens of data brokers on an ongoing basis. Click here to sign up and get started with a free account and to learn about our automated service plans.
Remove your personal information from CheckPeople by following the steps outlined below. Optery provides guides with step-by-step opt out instructions for many other data brokers here.
If you are a resident of California, you can opt out of data broker sites that follow the California Consumer Privacy Act (CCPA) law. Click here to review Instructions for submitting a CCPA Data Deletion Request.
How do I Opt Out of CheckPeople Manually?
1) Go to their opt-out page https://checkpeople.com/do-not-sell-info.
2) Fill the form with information, perform CAPTCHA, and hit the Search button.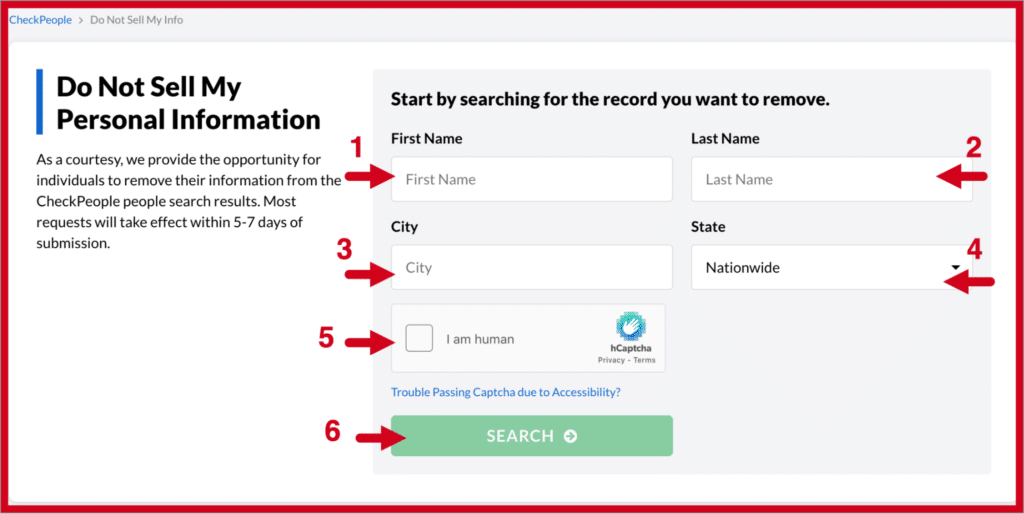 3) Locate your profile from the search result. Once you confirm your profile, click the 'REMOVE RECORD' button found on the right corner of the profile. Note: If the search result is too broad, you can use the filters on the left side to narrow down the result.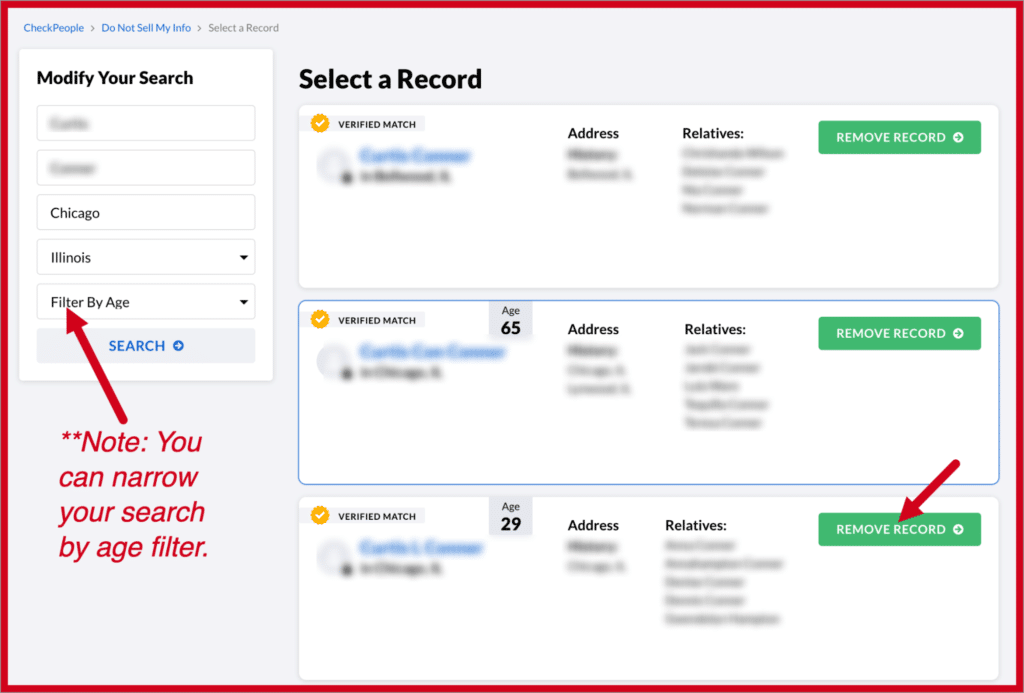 4) You will be re-directed to another form for confirmation. Just copy/paste the name that appears on the upper part. Provide your email, perform CAPTCHA and submit the opt-out request. Note: For added protection, we recommend using a disposable email address anytime you interact with a Data Broker. See our Help article here for more info.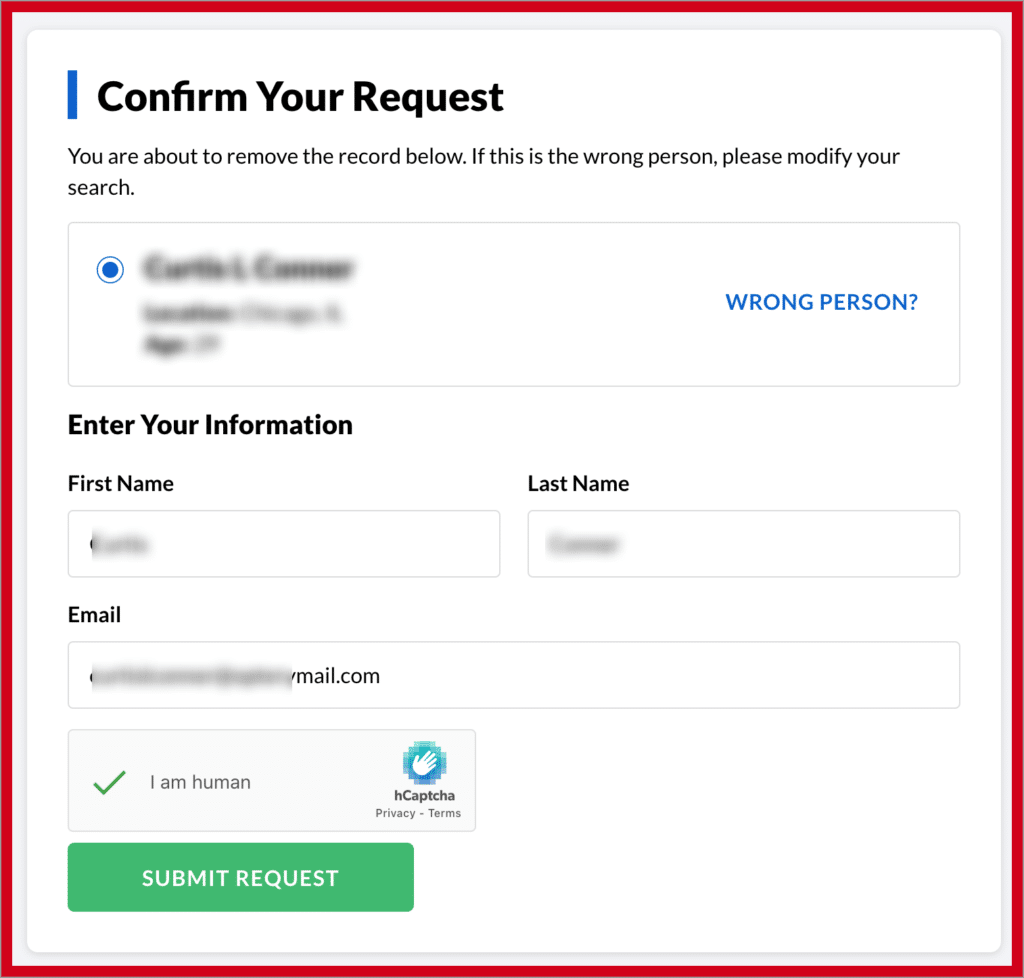 5) An on screen confirmation will appear if your opt-out request is successful.

6) Open your inbox and check if you receive a confirmation email. Click the confirmation button to complete the request.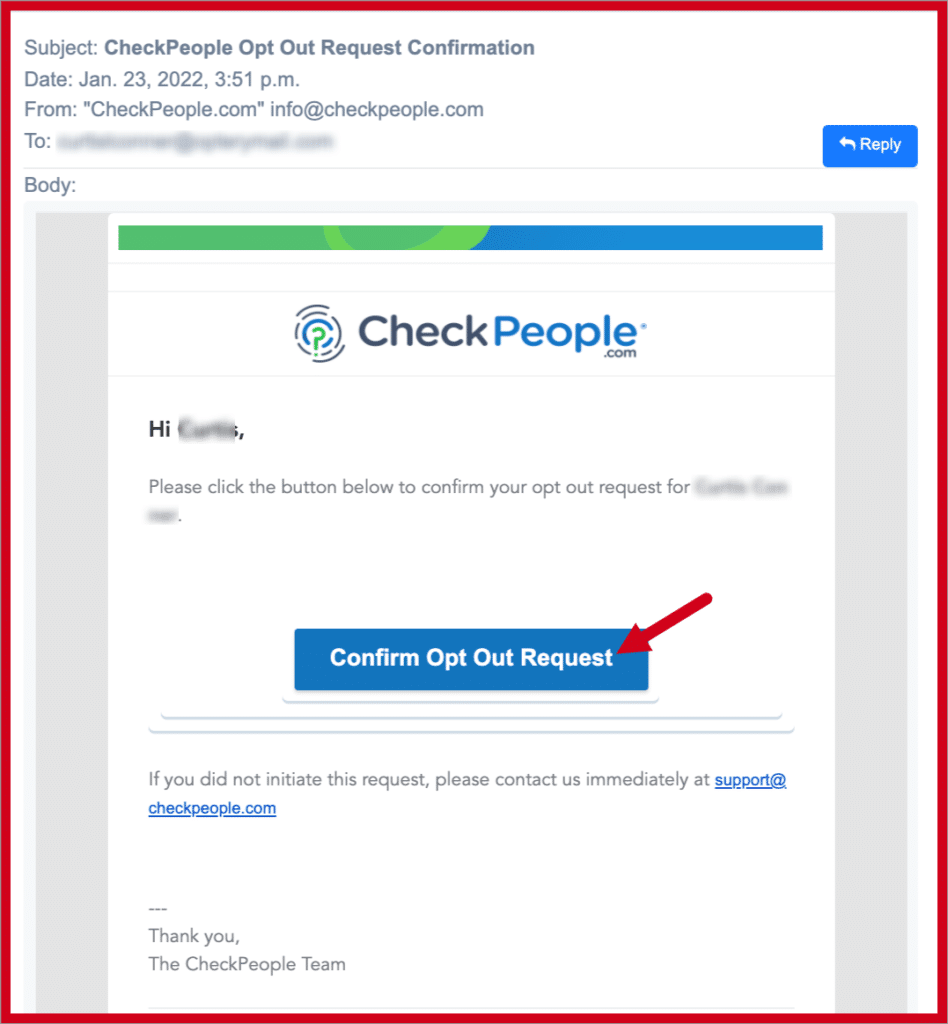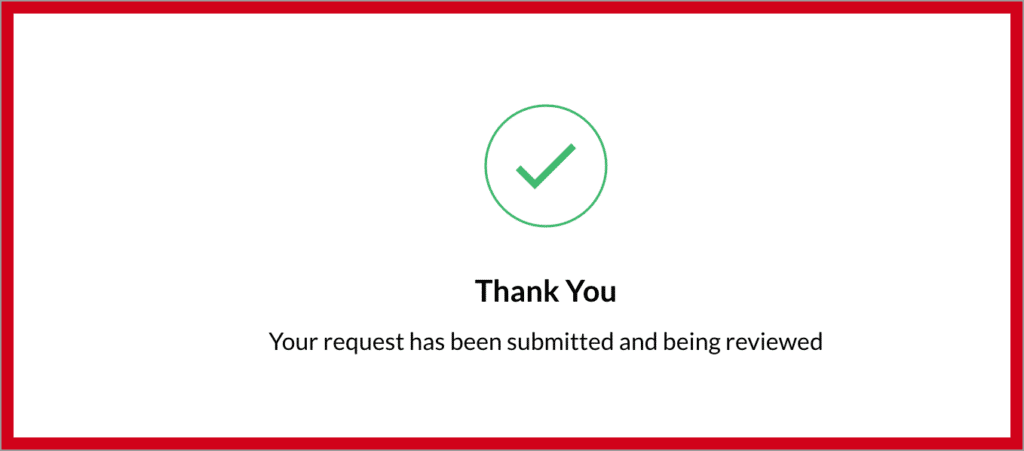 7) You will receive an email that confirms the removal of your profile. Usually, it takes 2-days or weeks to remove your profile.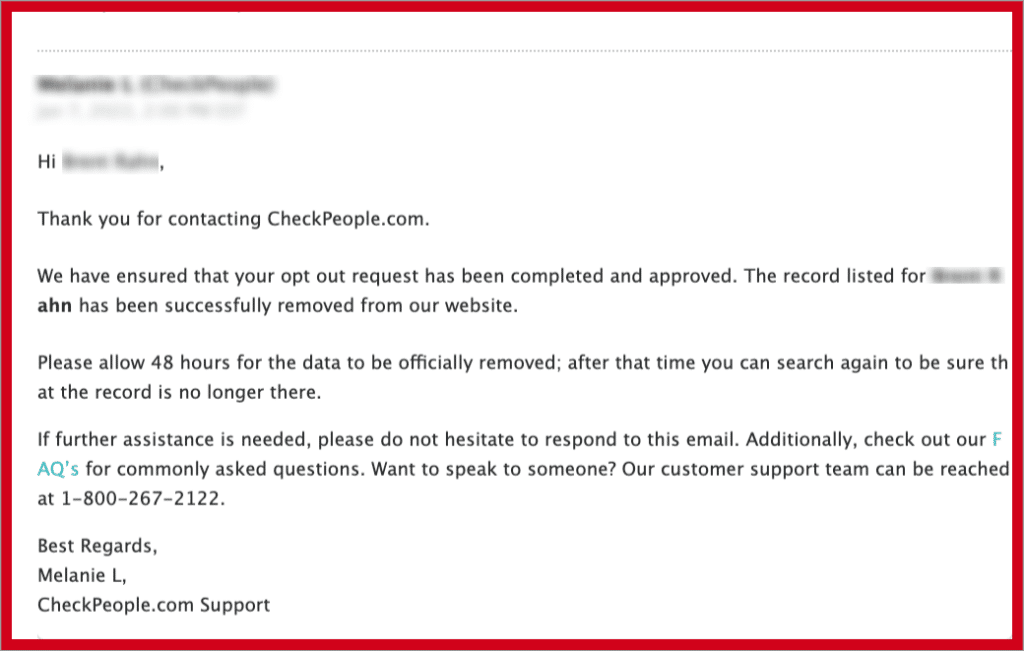 Congratulations on completing your opt-out.  However, there are hundreds more people searching sites out there displaying personal information, and they are changing and being updated periodically.  It's virtually impossible for any individual to stay on top of these data brokers on an ongoing basis which is why we offer our premium service that monitors and removes your profile from dozens of data brokers on an ongoing basis.  We do all the work, you get your time back and more peace of mind.