Optery Review by
Mark
For years, I've performed monthly searches on my name and naturally submit opt-out requests from whatever data brokers I found. I signed up for optery using a couple discounts from stack social (or one of those sites). They found DOZENS of listings under my name. I was surprised+ pissed, but optery has manager to remove most of them. They send a quarterly(?) PDF update containing before and after screenshots of days brokers where my info was once displayed. I still perform my monthly searches and report any findings to optery. They've been receptive and apologetic whenever I find my info online.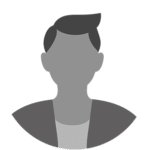 Ready to remove your info from Google?
Free tools
Paid plans
270+ sites covered
30-Day Money Back Guarantee!
Sign Up Now