MyLife: How to Opt-Out and Remove Yourself from MyLife | Step-by-Step Instructions
What is MyLife?
MyLife collects data on your personal information through public records and other sources,  publicly displayed and available online. It was founded by Jeffrey Tinsley in 2002 as Reunion.com. In addition to that name it previously conducted business as Wink.com.
Your personal profile includes: 
Your contact details and current location
Your Social status, networth, Blog posts, Social media activities,
Your family members name
Your criminal records history, lawsuits,liens
Property purchases, bankruptcy
Dating sites status
Phone numbers and email addresses
Street addresses
Work history
School history ( school friends)
Sex offernder history
Links to your social media accounts
Currently, there are three ways to remove your personal information from data broker sites like Mylife:
Sign up for Optery's automated opt out and data deletion service. Our service will monitor and remove your profile from dozens of data brokers on an ongoing basis. Click here to sign up and get started with a free account and to learn about our automated service plans.
Remove your personal information from Mylife by following the steps outlined below. Optery provides guides with step-by-step opt out instructions for many other data brokers here.
If you are a resident of California, you can opt out of data broker sites that follow the California Consumer Privacy Act (CCPA) law. Click here to review Instructions for submitting a CCPA Data Deletion Request.
How do I Opt Out of MyLife Manually?
Navigate to MyLife webpage https://www.mylife.com/, enter your name or phone number and home address in the search box and click the search button.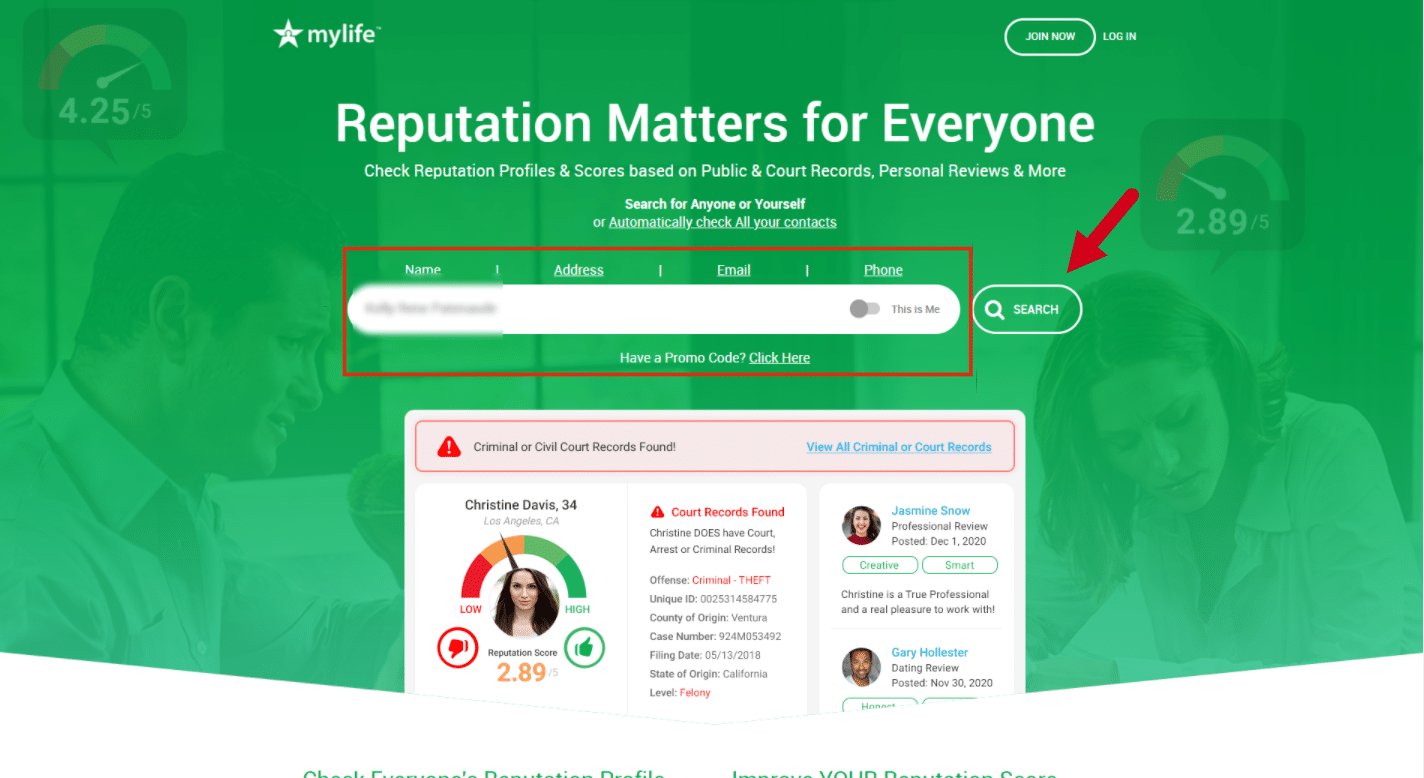 2. Find your listing/s, right-click on your name to copy the link address.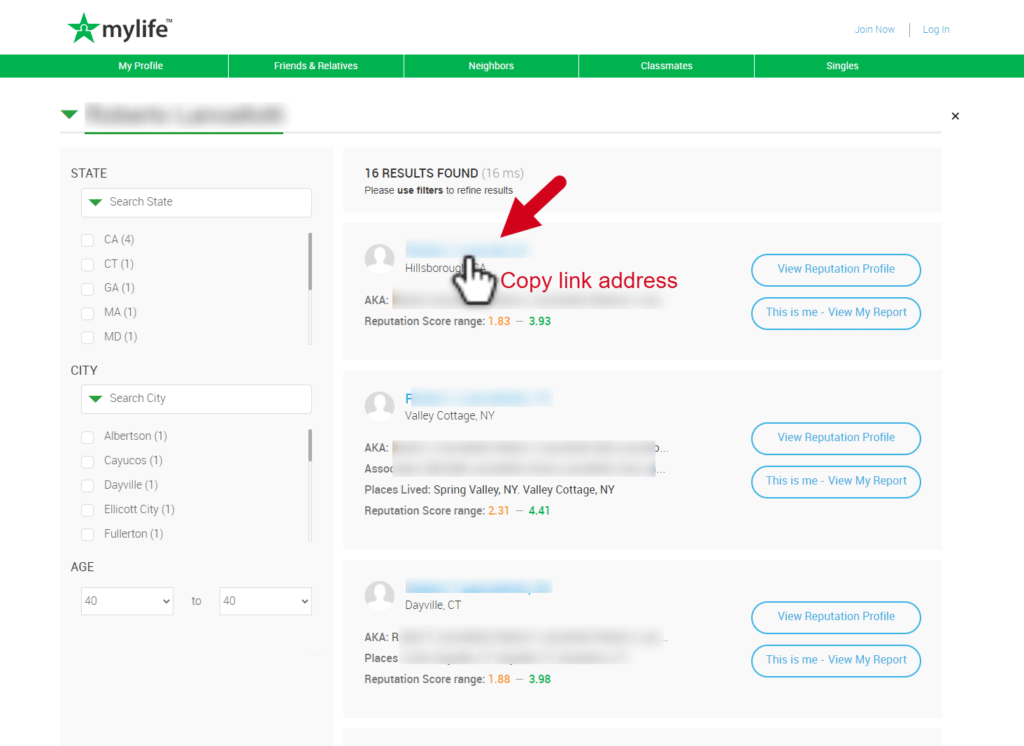 3. Scroll to the bottom of the page, and click the link to "Do not sell my personal information". https://www.mylife.com/ccpa/index.pubview

4. Fill out the opt-out form with your profile URL listing, your email address, solve the captcha validation then click opt-out to submit. When filling out the form, for privacy purposes, we recommend using a backup, temporary, or one-time use email address, and Not using your primary email address.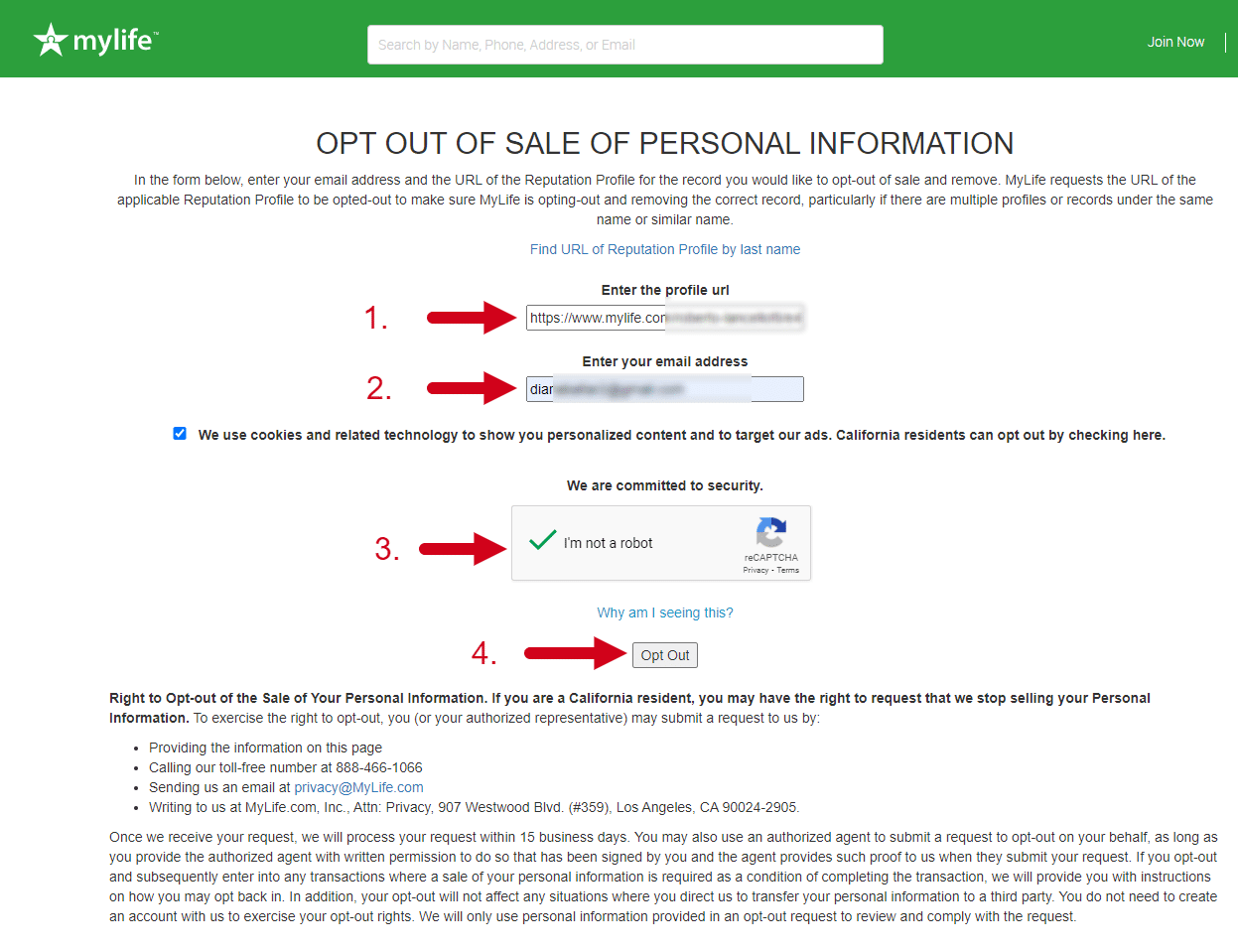 5. You will receive an on-screen notification that the request has been submitted successfully. Check your email confirmation from MyLife.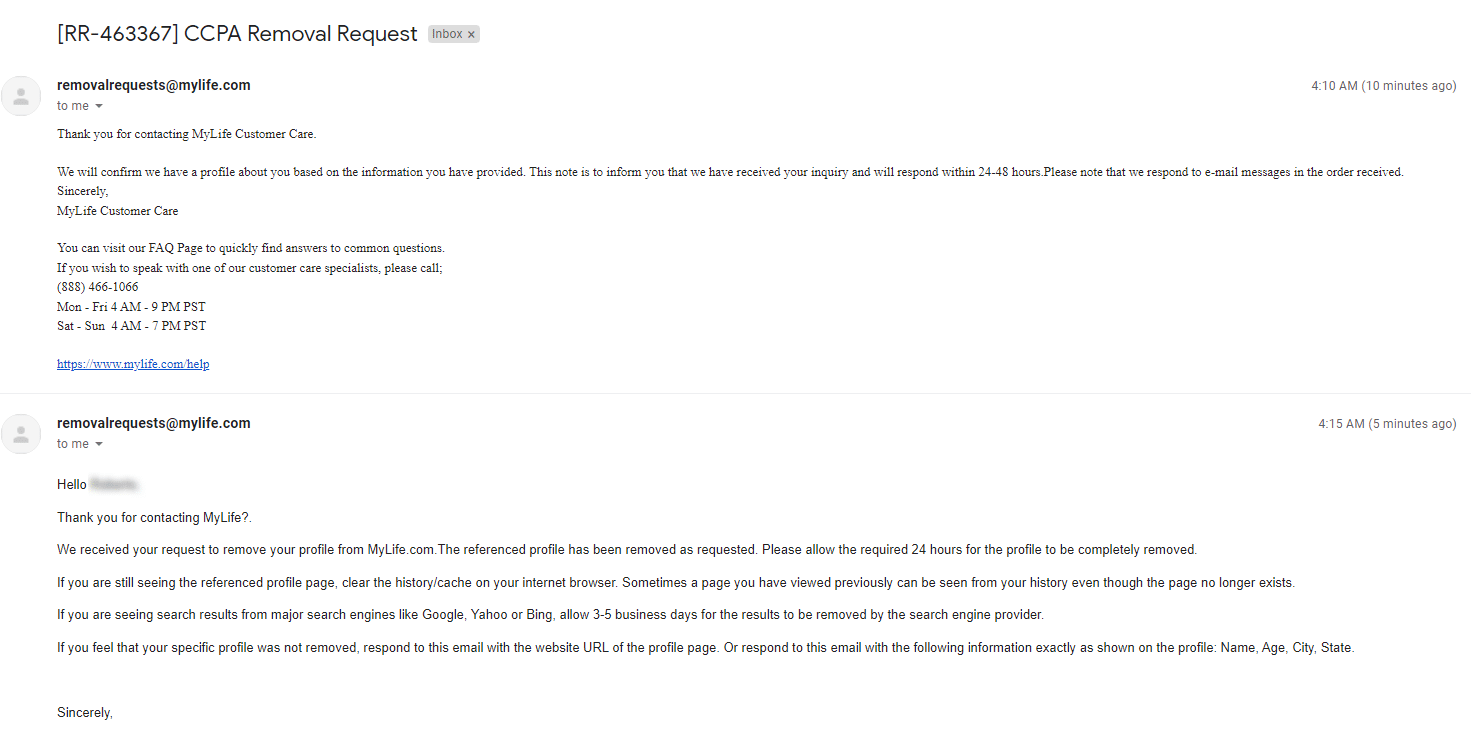 You will receive a removal email confirmation. Allow 24 hours to remove your profile. In most cases, they automatically opt out of your profile after removal requests are submitted.