Optery's DIY Tools
You'll get the same on-going scanning as our Paid users get. Then, in the Optery Dashboard (see below), you can see where you're exposed along with all the necessary contact info and links to Opt Out of each data broker on your own. You can always upgrade to a Paid Plan later if you choose.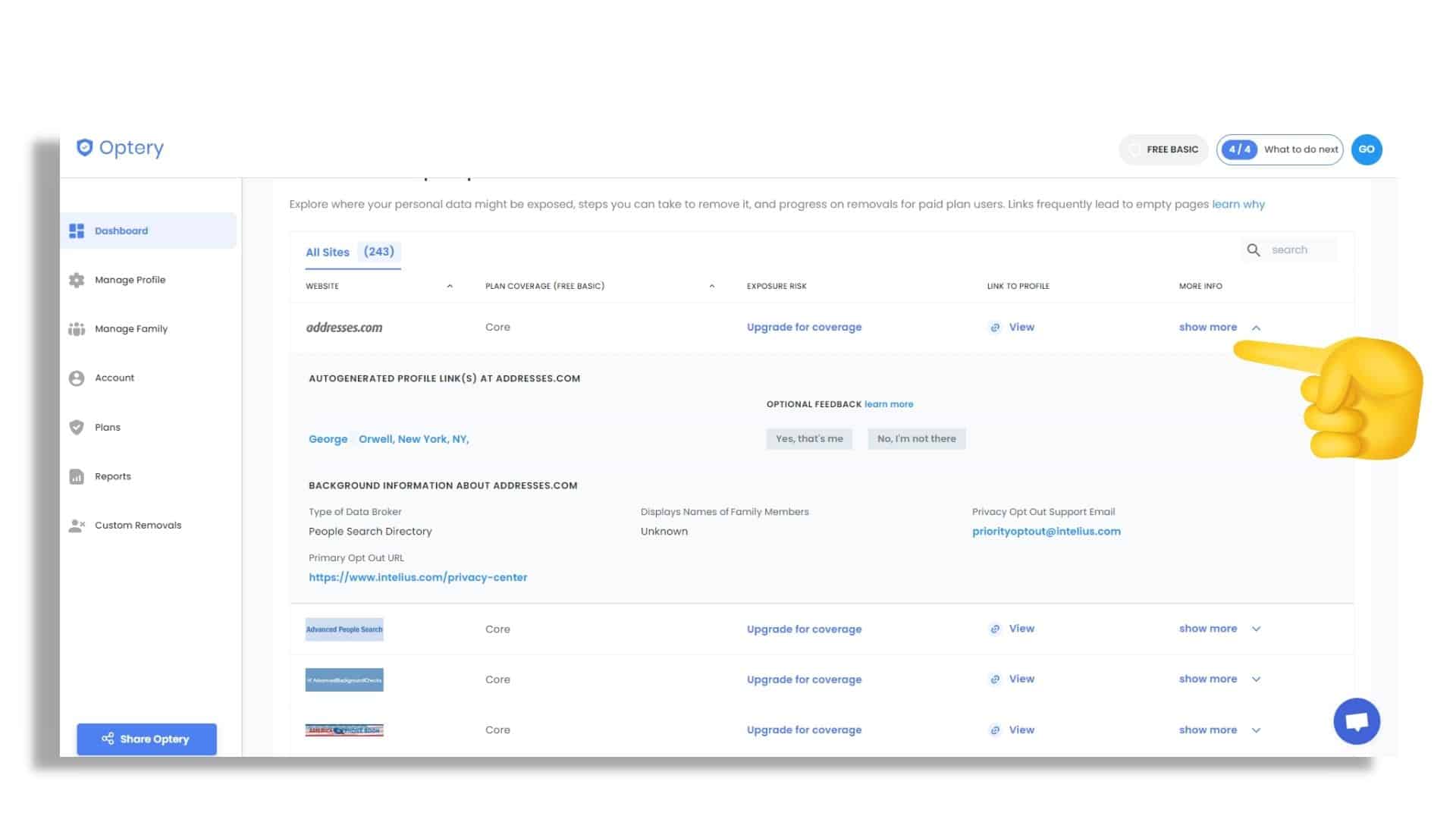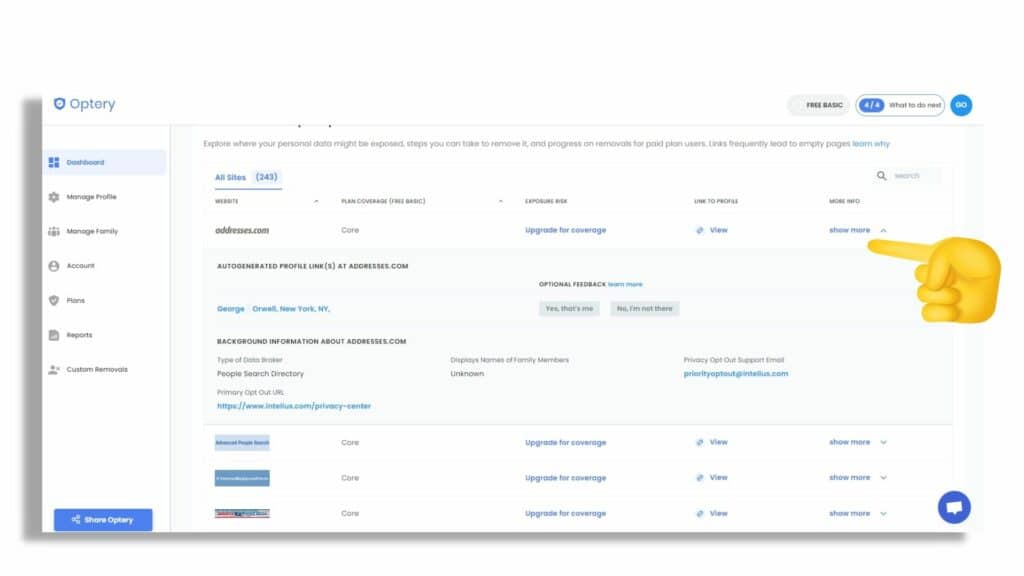 🚀 So yeah, we have the best product, but don't take our word for it!
PCMag.com did a comprehensive review of Optery and our competitors and awarded Optery the coveted PCMag Editors' Choice Award 🏆
▶️ Check out this 1-minute video with more info on the Exposure Report
🙌 Example Exposure Report
Curious what an Optery Exposure Report actually looks like? Here are 10 pages (out of 65 in this particular case) from an Exposure Report for our guy George Orwell! Btw, did you know that George Orwell was a pen name? Details have been redacted to protect any real George Orwells. Two plus two equals five!