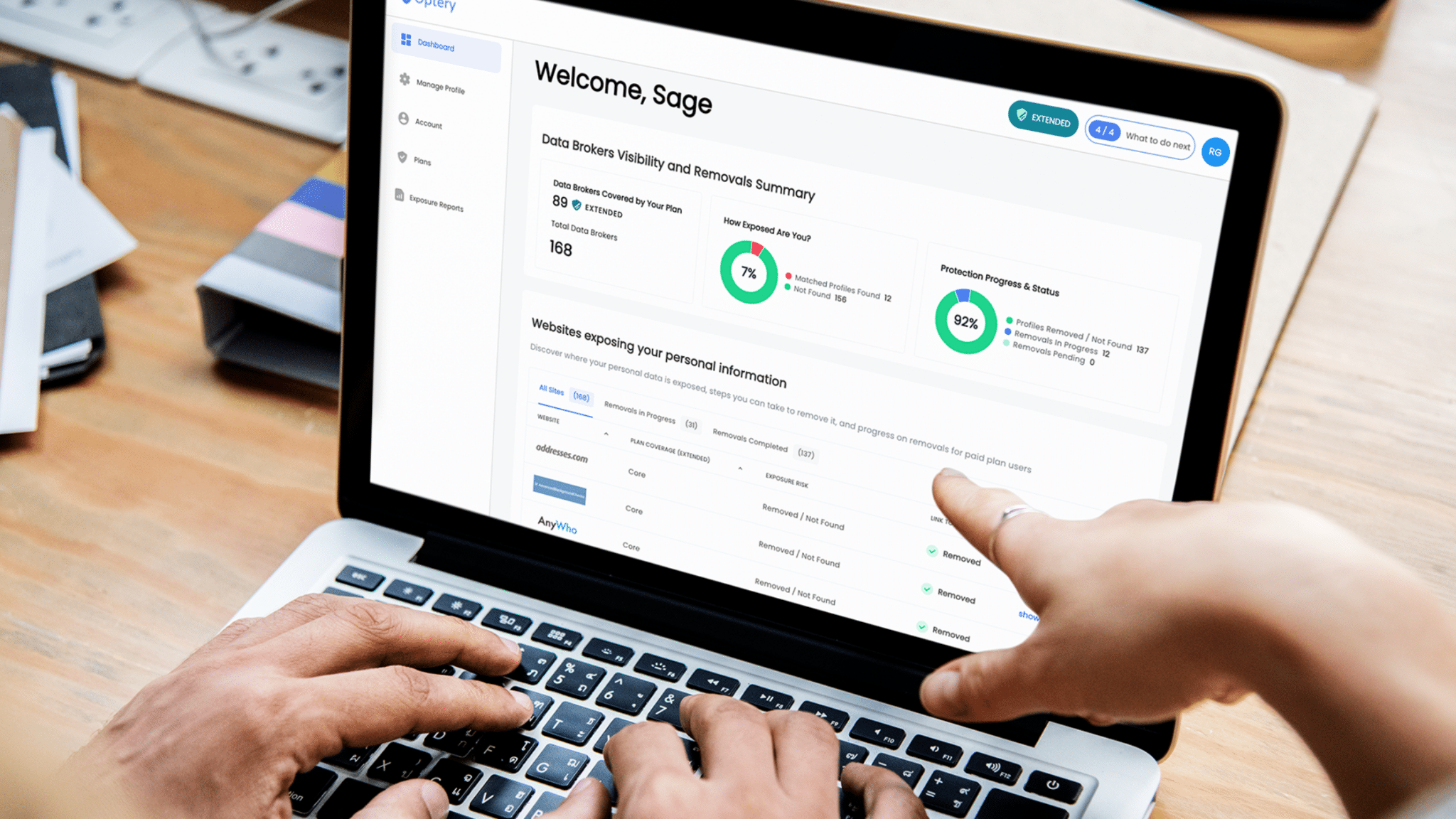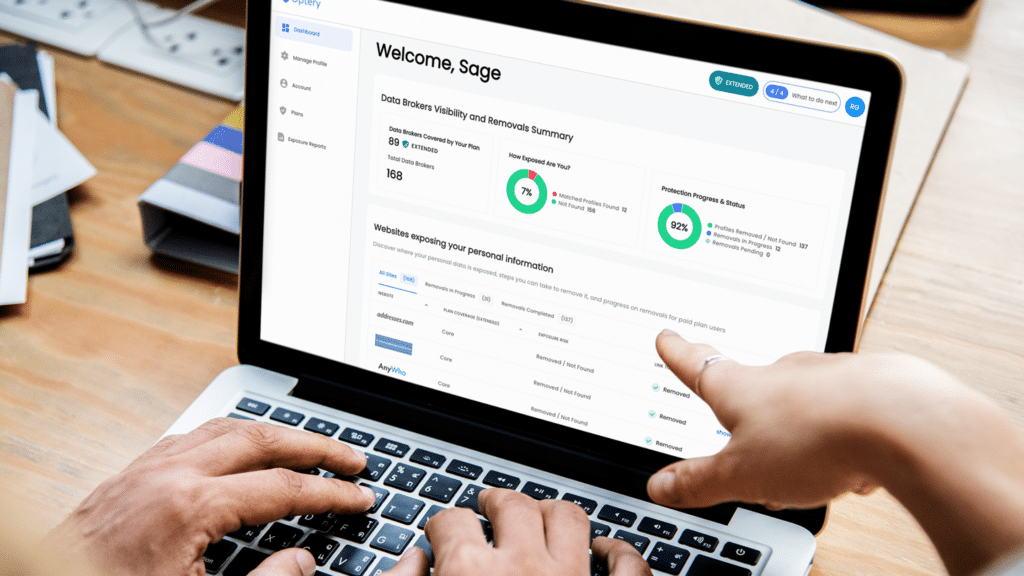 🔥 The importance of data privacy
As the world becomes increasingly digital, the importance of data privacy in the United States has never been greater. With the increase in online activity and the collection of personal data, it's no wonder that people are worried about how their information is being used and who has access to it. We have listed Privacy Statistics in 2023 that sheds light on this important issue.
☝🏼 Data Breaches are on the Rise
According to the Identity Theft Resource Center, the 2022 Annual Data Breach Report, there were 1,802 data breaches, and it was only 60 events short of the previous all-time high set in 2021 (1,862 compromises).
The most common type of data exposed was personal information (name, social security number, home address, driver's license, etc.), followed by financial and medical information.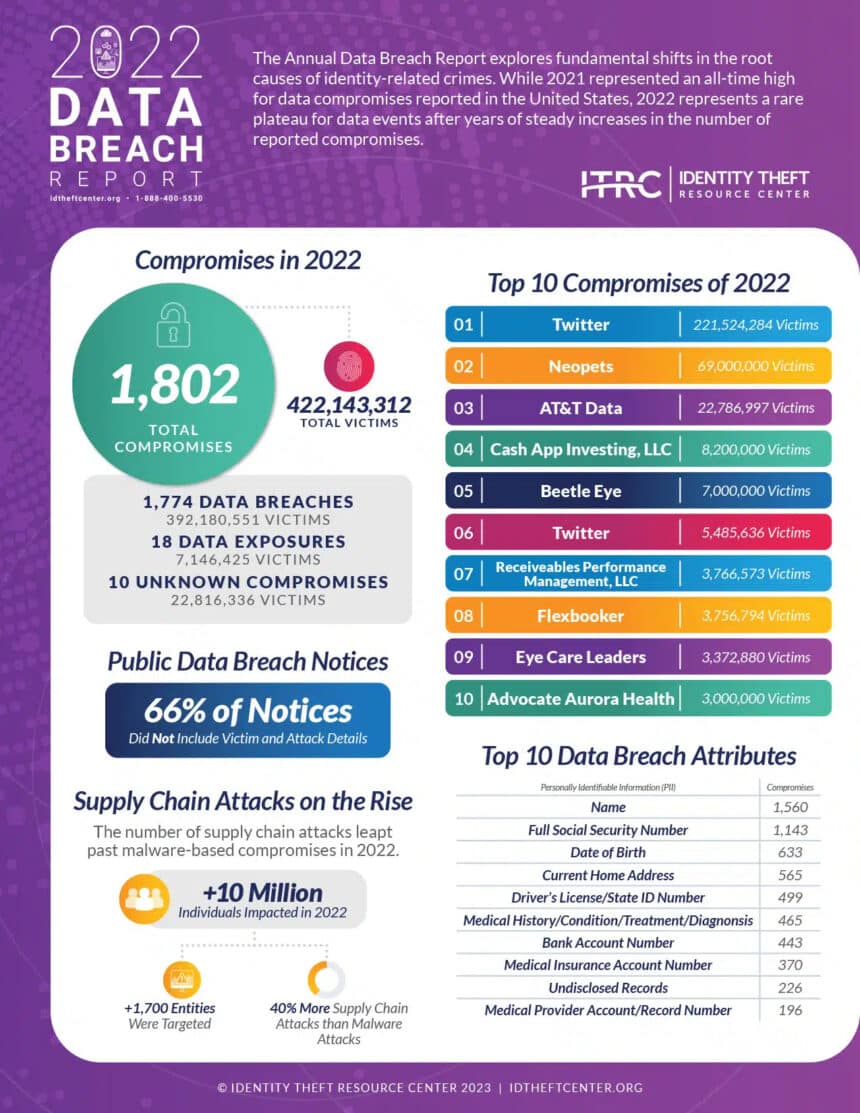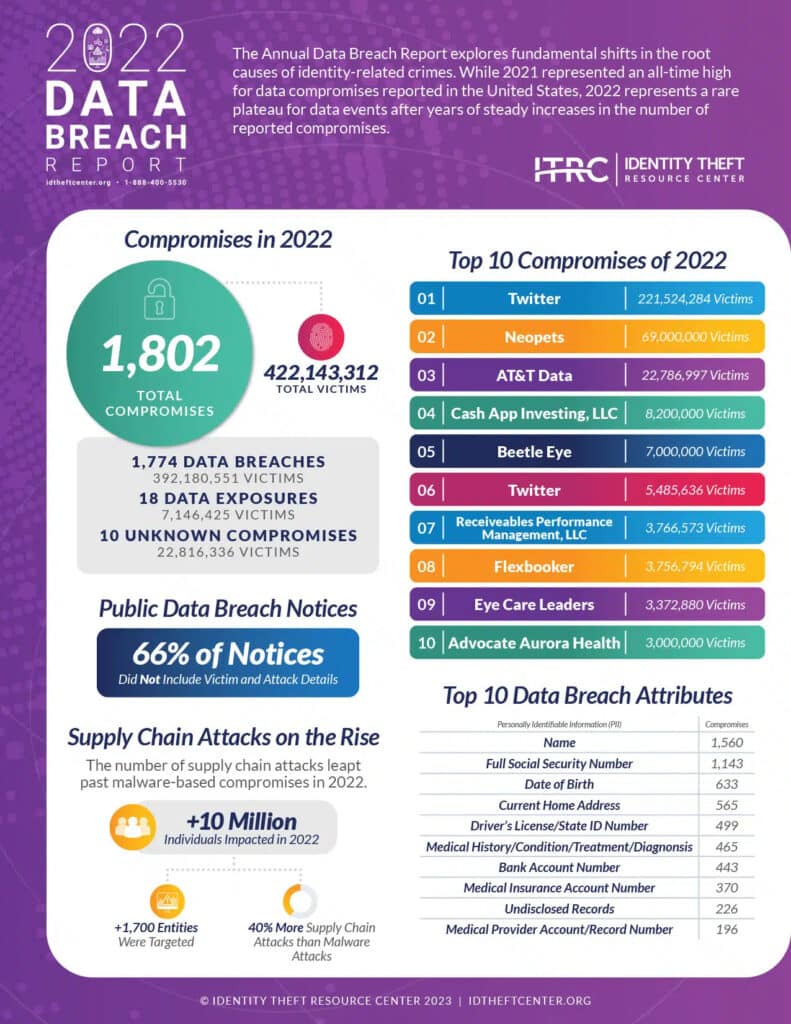 ☝🏼 Americans are Concerned About Privacy
A survey conducted by Pew Research Center found that 79% of Americans are concerned about the way their data is being used by companies. Additionally, 64% of Americans believe that the government should do more to regulate the way companies collect and use their data.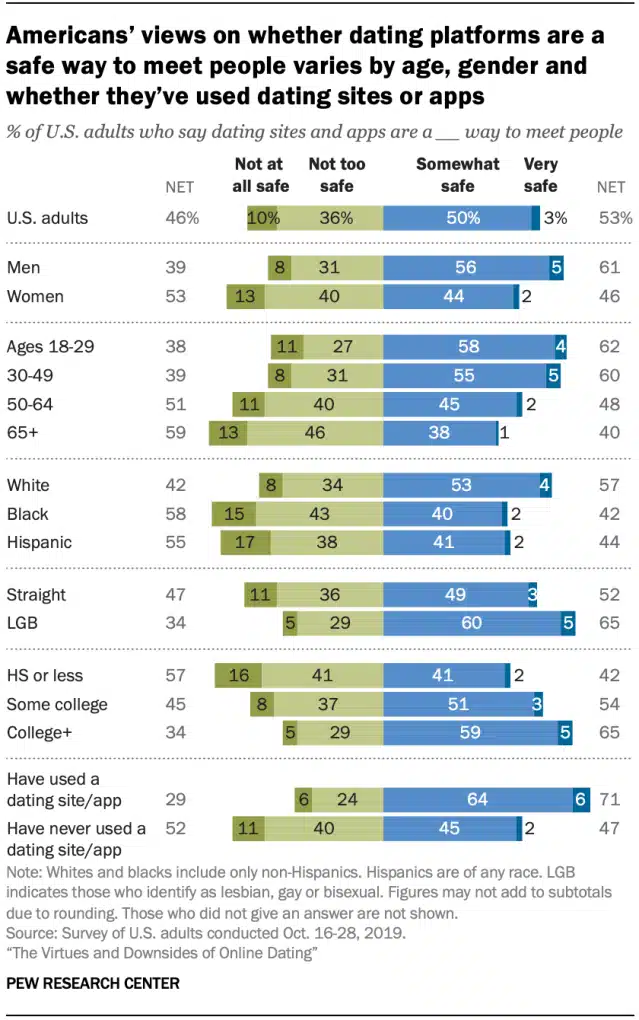 ☝🏼 Social Media Use is Widespread
The USA has 302.35 million social media users as of 2023. That means 90% of the total US population uses social media actively. Facebook is the most popular social media platform in the US, with 74.2% of adults using it. This means that a large amount of personal information is being shared online. Social media companies are often criticized for their data collection practices and for not doing enough to protect user privacy.
☝🏼 Americans Want More Control Over Their Data
A new IBM study conducted by Harris Poll revealed that consumers are demanding to understand and have control over where their data goes. Seven out of 10 consumers know that their data doesn't necessarily stay with the original company they share it with.
84% of those surveyed agree that they have lost all control over how personal information is being used by companies, and nearly two-thirds strongly agree that companies should be doing more to protect them against cybersecurity threats.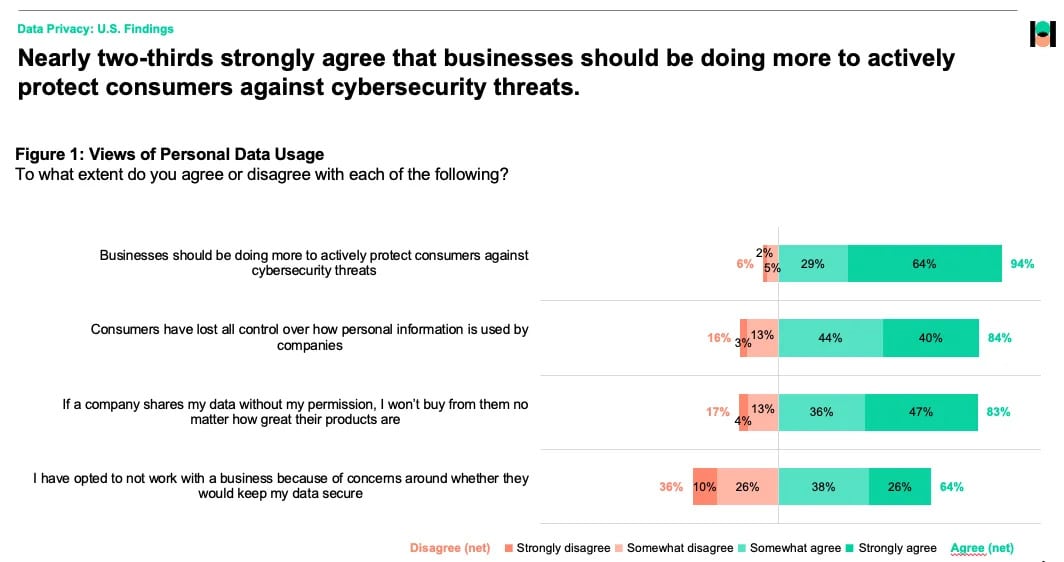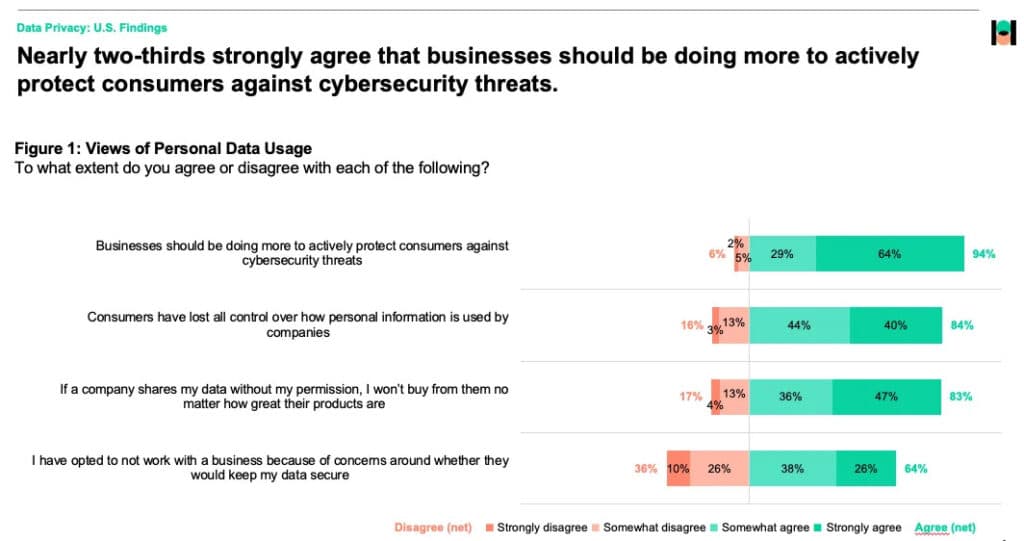 ☝🏼 The Impact of Data Privacy Violations
Data privacy violations can have a significant impact on individuals. A study conducted by IBM found that the average cost of a data breach in the United States is $9.44 million. Additionally, data breaches can lead to identity theft, financial loss, and damage to an individual's reputation.
☝🏼 Americans believe they are being tracked and monitored by companies and the government online and offline. Consumers feel a lack of control over their personal information. Roughly six-in-ten U.S. adults say they do not think it is possible to go through daily life without having data collected about them by companies or the government.
79% of Americans say they are not too or not at all confident that companies will admit mistakes and take responsibility if they misuse or compromise personal information, and 69% report having this same lack of confidence that firms will use their personal information in ways they will be comfortable with.
These statistics highlight the importance of data privacy in the United States. As technology continues to advance and more personal information is collected online, it's essential that individuals and companies take steps to protect their data. Whether it's through stronger government regulation, improved company practices, or individual actions, safeguarding personal information should be a top priority for all Americans.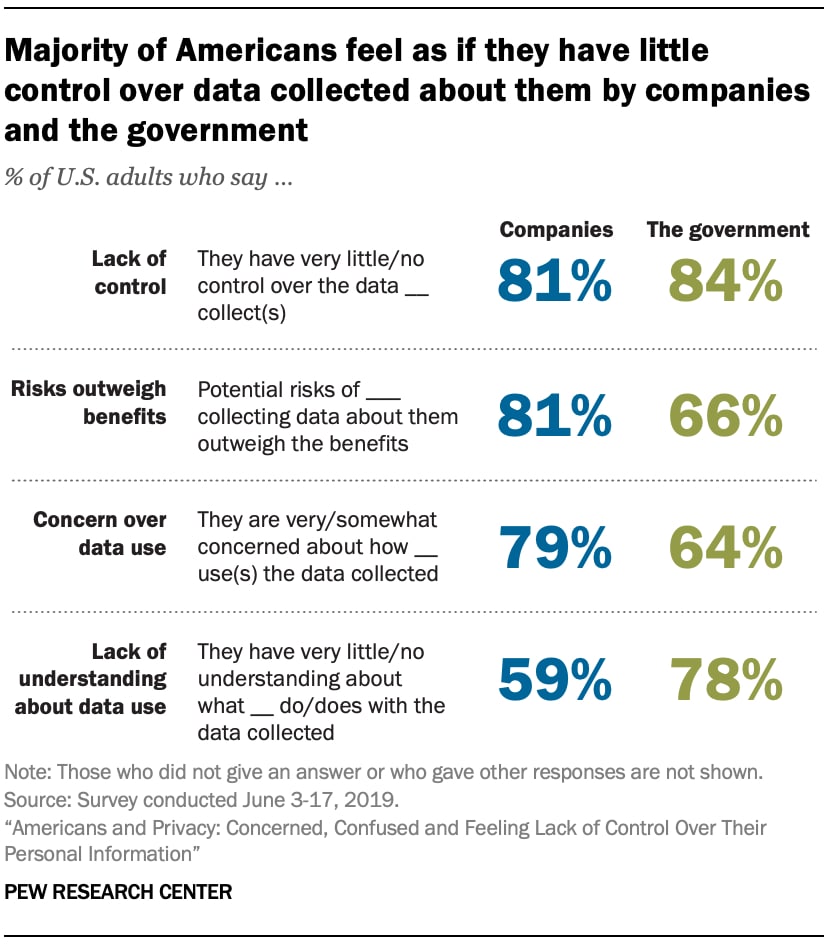 👩🏻‍💻 🧑🏻‍💻 Opt out now to protect your family, friends, and loved ones. Optery helps you remove your personal information from data brokers on the internet.