Remove Your Personal Information from Google
Removes Your Home Address, Phone and Other Private Info from Google, and 230+ Sites
Sign up Free to receive your personalized Exposure Report.
Upgrade to a paid plan, and we'll manage the removals for you.
We cover 230+ sites – more than any other service by far.
30-day, no questions asked, money back guarantee!
Optery's handling of the core data removal task outshines the rest, and its free tier brings privacy protection to those who can't afford expensive subscriptions. In the realm of personal data removal, Optery is our Editors' Choice.
AS SEEN ON
Why Opt Out of Data Brokers?
Remove Your Home Address from Google

Stalkers and troublemakers can obtain your home address for you and your family members from data brokers in search engines such at Google, Yahoo, and Bing.
Prevent Identity Theft and Fraud

Identity thieves utilize data brokers to retrieve personal information that can be used to forge documents, guess passwords, and answer secret questions to gain access to your accounts.
Reduce Phishing, Spam Calls and Email

Data brokers sell your email address and phone number without your knowledge or permission. This results in phishing attempts, and unwanted spam calls and email.
Strengthen Your Digital Privacy Protections

Reduce your digital footprint and surface area for attack by limiting the amount information that's available on you and can fall into the wrong hands.
0
+
Data Brokers Covered
0
+
Customer Opt Outs / Removals
0
+
Average # of Profiles Found Per Person
BACKED BY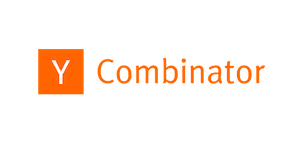 ACCREDITED BY
AS SEEN ON

Why Choose Optery?
Best Opt Out Software Product

We've developed the most comprehensive, thorough, and transparent information removal product on the market. This is why PCMag.com named Optery "Editors' Choice" as the most outstanding product in its category.
United States Headquarters

Do your homework, many of our competitors are based outside of the United States. Optery is incorporated in the state of Delaware as a C Corporation, and is headquartered in the San Francisco Bay Area.
Optery has a United States Patent for "Dynamically creating custom hyperlinks for predefined search queries for multiple websites" that enables us to find and remove more customer profiles than any other company.
Optery's Exposure Reports and Removals Reports provide live screen shots proving to you where we found and removed your profiles. No other product provides this level of transparency and visibility.
No Affiliation with Data Brokers

Some of our competitors have a history of simultaneously running data brokers or having affiliate partnerships with data brokers (e.g. OneRep, BrandYourself, HelloPrivacy, DataSeal). Avoid these companies, unless you want to fund the very data brokers you're trying to be removed from.
We're Laser Focused on Data Privacy Rights

We're 100% focused on helping people execute their opt out preferences at the widest range of data broker companies possible.
30-Day Money Back Guarantee

Your peace of mind is our top priority. If you're not happy with your purchase, let us know within 30 days, and we'll refund 100% of your money, no questions asked.
Outstanding Customer Support

Our expert Customer Support Specialists have years of expertise working with data brokers and are ready to serve you.
How It Works
Sign up for your Free Basic account. We need your first name, last name, city, state, and birth year to locate your profile among the millions of others out there.
2) Explore Where You're Exposed

Your personalized Exposure Report will arrive by email within a few hours. Click the profile links in your Dashboard while you wait to see which data brokers are posting your information.
3) Opt Out Self-Service or With a Paid Plan

If you'd like to remove the profiles yourself, navigate to the self-service opt out pages. Don't have the time? Upgrade to a paid plan and we'll manage the removals for you.
4) Track Progress for Paid Plans

Within a few days, you'll start seeing progress updates in your account dashboard. Some data brokers remove profiles immediately. Others take multiple weeks.
5) Update Your Profile

The more info you provide, the better our patented search technology will be able to find your profiles and, for paid plan users, continue removing your profiles on an ongoing basis.
6) Monthly Scans

Data brokers constantly refresh their databases and often "forget" your opt out, or intentionally add you back after 6 – 12 months. For paid plan users, we continually scan and remove profiles every month.
Discover Who's Exposing You
Our free platform and patented search technology provides unprecedented and unparalleled visibility into your exposed profile data at people search directories.  We find more of your profiles than Google.  Sign up for free, review the report, and be prepared to be amazed!
Features
Unparalleled visibility into your exposed profile data at the top people search directories with our best-in-the-industry Dashboard and free Exposure Reports

Remove your contact info from Google by deleting it from the source

Monthly exposure scans and opt out requests for paid plan users

Paid plan users can view removals progress in real-time, and get full re-scans and opt outs every month

Remove personal info like home address, family members, age, phone number, email, and more

Multi-factor Authentication (MFA) / 2-Step Verification (2FA) for an additional layer of account security

Strengthen your data privacy and security with managed opt outs
Optery's data broker removals can be used alongside other privacy and security tools such as antivirus software, ad and tracker blockers, privacy browsers, identity theft monitoring, password managers, and virtual private networks (VPN) to maximize your privacy and security.
Our Plans
Get your free Exposure Report and explore where your profile and personal info is exposed at the top people search directory sites. We provide shortcuts for you to submit removal requests yourself.
Privacy protection plan covering removals from the top 105 people search directory sites (BeenVerified, InstantCheckmate, Intelius, Spokeo, TruthFinder, more) and visibility across the top 145 sites.
Broad removals coverage across the top 145 people search directory sites, and full visibility into our complete database of 230+ sites.
Maximum visibility and privacy protection coverage across our full database of 230+ people search directory sites.
What Our Customers Are Saying
[elementor-template id="4332″]
Remove Your Personal Information from the Internet